At least once in their course of journey, every freelancer has faced the uphill task of negotiating freelance writing rates with the client.
While freelancing is a great way to build a business around your core skills, the freelancing business model has many gray areas. For instance, if you want to make big money (six-figure income per year), you'll soon come to realize that your earning is limited mainly by –
(i) The total hours you work, or the total assignments you deliver, or the total word count every month
(ii) Your freelancing rate
As per a recent Forbes article, freelancer opportunities and revenues have grown in aggregate through the pandemic. While millions of employed professionals were either losing or on the verge of losing their jobs, almost 32% of freelancers reported that demand had significantly increased.
Payoneer's the State Of Freelancing During Covid-19 report analyzed the demand for global freelancing over 1,000 freelancers, listing the top 10 freelance countries:
Even though demand has grown, a significant chunk of writers from Asia-Pacific regions are severely underpaid.
Why so?
Well, part of it is due to the demographics and cost of living. And part of it is due to freelancers lacking negotiation skills, leading to missed opportunities.
In this blog, I'll focus on the latter part – the art (and science) of negotiating freelance writing rates with clients. Bonus: I'll also share some pitches that have helped me land some pretty amazing writing gigs.
Negotiating Freelance Writing Rates – The Pre-Requisites
Before you continue, make sure you have the following checked off of your list:
Portfolio
Terms & Conditions
Minimum Acceptable Rate (MAR)
A clear understanding of the value of the project
Most writers find it extremely complicated to set their prices, primarily because there is no fixed way to charge clients. You can either do it on a word by word basis, projects, or a monthly fee.
As a freelancer, you should know what your lowest limit is. You can never successfully negotiate freelance rates without knowing the lowest standard rate. One of the easiest ways to set up a minimum price is by using a formula:
((personal costs + business costs) / hours worked) + taxes
For instance, your average monthly cost of living is $1,000. Your business expenses are $200 (internet, electricity, etc.). Let's assume that if you earn $1,500 per month, you can easily cover your expenses and save funds for rainy days.
By working 40 hours per week, you'll work 160 hours a month. In this scenario, the lowest minimum acceptable rate is $10 per hour. Add to it, the tax percentage you'll pay to the government. Say 10% of your monthly income. That's $160. Even after paying the taxes and expenses, you'll have $240 ($1600 – $1200) as savings.
Note: This is just an example to help you understand the concept of minimum acceptable rates.
At the beginning of your career, you may find difficulties in setting up a fair acceptable rate. But as your portfolio grows, you'll be able to set-up different pricing tiers addressing a wide range of customer needs.
For more insights and examples on setting up your freelance rates, visit my recent blog: Freelance Writing Rate: Have You Priced Your Services Correctly?
Now that we have settled the basics, here are some tried-and-tested tips that you can use when negotiating freelance writing rates with the most picky clients.
Negotiating Freelance Writing Rates – Top Tips
Before you even get to the point of negotiating your freelance writing rates, make sure to gather all relevant details about you prospective client and about yourself as well.
Here are some tips to help you negotiate like a pro:
Do The Research
Make sure you have enough information about what your client wants, how you can address their needs, what value you add to their team, so on and so forth.
Take some time to figure out the client's existing content. Scope through their social media pages and website to look for opportunities and present them strategically when you sit down for negotiation.
But there may be scenarios where the prospective client has no online presence. In such cases, I recommend asking the client to fill up a specific set of questions so I can get a better understanding of their needs.
Here's a questionnaire I use. (Just copy the questions and use it or make a new form on Google Forms).
An example from a pitch I used recently:
Hello,
I'm Bishal, a creative and accomplished content writer with comprehensive experience in writing compelling web, email, and social media content focused on digital marketing, product reviews, and cryptocurrency.
So, I took the liberty of reviewing some pages of your website www.[redacted].com before sending this email. At the onset, I must say that you have done a nice job with the website (+1 for the logo, pretty cool!).
Anyway, I thought of letting you know that though the website looks good, there are many things you can do in terms of content and SEO.
What can I do for you?
Well, other than creating authentic, unique, and original content for a variety of target audience, I can also:
Help you understand what your competitors are doing (and how to rank above them).
Assist you with researching keywords and link-building opportunities.
Design graphics for blogs, social media, newsletters, and other print media.
Get you better SERP visibility.
Feel free to drop me a line if you're interested to know more, and I will set up an online meeting. Meanwhile, you can check my profile, portfolio, and services on [website].
Cheers,
[email signature]
Tip: Use a mix of plagiarism checker, SEO audit, and other relevant tools to build a superior case study.
Never Lowball
Don't, and I mean don't ever quote a lower price just so you can grab a gig. You may land a couple of projects doing that, but it never works out in the longer run.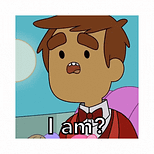 When you start at bare minimum rates, it gets difficult for you to increase your prices. And even if you do, the market average would have increased manifold by that time. Another inherent problem with quoting low rates is that client's start questioning the authenticity and quality of your work.
Make sure to showcase your best work, highlight your unique selling proposition, and pitch yourself for rates that you think are best suited to your skills and experience.
Tip: Keep flexible pricing plans. Always set a price tag for a project based on the total work you'll need to do to complete it on time.
Personalize Your Pitch
When negotiating freelance writing rates, see to it that your pitch includes a bit of personal touch. Don't overdo it or it'll look like you're trying too hard.

Every successful business relies on authenticity and relationship, which in turn leads to familiarity. And people prefer doing business with people they are familiar with.
Tell a story connecting your values and ideas to the brand, describe how your set of skills and qualifications can add value to the brand's persona, and find common grounds to engage the client.
For instance, I stick to something like:
Hello,
I'm Bishal, a freelance writer and content strategist, specializing in [relevant niche]. Here are some links to my published articles – link 1, 2, 3.
[a bit more about what I can bring to the table]
[1-2 topic ideas based off of the questionnaire or the client's website]
[a bit about my other skills and how they can help the client + portfolio link]
Please let me know if you have any questions or need any further information from my end to make an informed decision. If I don't receive a response by [date], I'll assume that you're no longer hiring for the role and move forward with pitching my ideas to other prospects.
Thanks,
[email signature]
Tip: Take a look at the client's LinkedIn and social media profiles, if available. If not, you'll have to do with the questionnaire I shared above.
Weigh Your Words
When negotiating freelance writing rates, it is critical to be assertive without sounding aggressive. You need to weigh in your words. For instance, don't overdo the relationship building, but make sure to do it enough to build a connection.
Next, keep it simple and clear. Don't over-explain, over-justify, or apologize. What you need to do is maintain a balance between politeness, respect, and assertiveness. Most importantly, if you're negotiating via emails, try to limit open-ended questions.
Try sticking to a tone like:
"Thanks for the opportunity. I'm glad to be a part of this project. For the time and effort needed to deliver a 100% authentic and original piece, I think that 'x' would be a fair rate."
But be prepared for a bit of back-and-forth emails.
The client obviously wants to find the best writer at the lowest possible rate. However, most clients would definitely consider offering you the rate you ask, provided you have enough data to justify it.
Tip: Instead of waiting for the client to offer a price, name a price first and wait for their response (unless you're bidding on fixed-price projects).
Be Assertive
Assertiveness means standing up for yourself. It is not pushing other people around, but it is having the self-confidence not to let other people push you around.
It is the ability to express your opinions and feelings without unwarranted anxiety. This attitude helps throughout the project stages from pitching for work to negotiating and getting paid.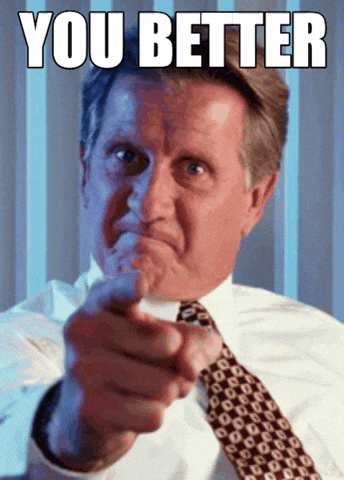 People who have learned to be assertive have fewer client issues. They won't allow themselves to be pushed around, so people don't even try.
If a client has told you, they know another freelancer who will work for half your rate, or if you've ever been asked for another last-minute change to a project for free, you must be firm and assertive.
Some problems are inevitable, so don't kid yourself. This is all part of running your own business. How you deal with the issues will define how successful you are.
Firstly, don't panic. Don't make a minor problem into a big one. Have some confidence in your abilities and the value that you provide.
If the client is being unreasonable, you must clearly communicate this to them. Often a clear, assertive conversation is all needed to deal with a problem.
Besides, when someone is assertive, they are able to express their needs and wants in a way that allows them to be heard and respected by others. They are also able to set boundaries and limits for themselves without feeling guilty or embarrassed about their preferences.
Bottom Line
If you do the homework and have a clear idea about your minimum acceptable rate, negotiating freelance writing rates would be a lot less difficult.
Don't agree to rates that you aren't comfortable with. If you keep pitching yourself at low rates, you'll end up with a lot of resentment and financial problems, which is neither good for you nor for your freelance business.
Build a few email templates and scripts, email signatures, published links to make sure that you have better chances at negotiating better rates. Above all, be confident about your skills, polite in your approach, and assertive when it comes to negotiating freelance writing rates.
And keep in mind that a couple of failed negotiations can't stop you from trying and landing hundreds of high-paying projects as you grow and evolve as a freelance writer.