Explore this blog to learn about the hottest digital marketing trends in India for 2021. Understand how the pandemic hit 2020 has shaped the Indian digital landscape.
The concept of marketing has been around ever since humans invented bartering. And for the most part, it hasn't changed much. Over the centuries of human existence, marketing, in its most basic form, has been considered as the simple act of persuading targeted audience.
But all of that changed drastically with the advent of technology. It all started with print media (newspapers, posters, pamphlets, etc.) and expanded into a new horizon with the introduction of radios, televisions, and billboards.
Then came digital marketing! A novel idea that allowed businesses to reach a wider audience without any geographical restrictions. With newer technology like Artificial Intelligence (AI), the concept of marketing is no longer limited to persuading a small group of people. Businesses can now reach thousands of well-researched and targeted audience across the globe, even at minimal budgets.
Although digital marketing has made it easy to reach thousands of people virtually, not every brand benefits from it. This is because they aren't keeping a tab on the constantly changing digital scene. Modern-day marketing demands agencies and businesses to be agile, informed, and innovative.
To succeed and stay relevant and ahead of your competitors (and generate a higher return from your marketing investment), you need to analyze the trends and customer demands and launch new digital marketing strategies every day.
I have collected tons of data from trusted sources to figure out a few areas where you can overpower your competitors, especially if you're marketing your products and services in India. Here are five marketing trends in India to help you build a solid digital marketing strategy for 2021.
India's 2020 Search History
There is no denying the fact that the last year has been a weird rollercoaster ride. Amidst the pandemic, many unexpected things happened, and most of us weren't prepared for them. During the strict lockdown rules, the internet became the backbone of our life in 2020, forcing an unprecedented digital adoption rate across the country. This, in turn, shaped the marketing trends in India for 2021.
In fact, this spike in numbers is one of the largest in India's digital ecosystem. Since data prices dropped back in 2017 (thanks to Jio), Internet usage across India has skyrocketed. Besides, smartphones' falling prices are another significant reason for this sudden rise in Indian internet users.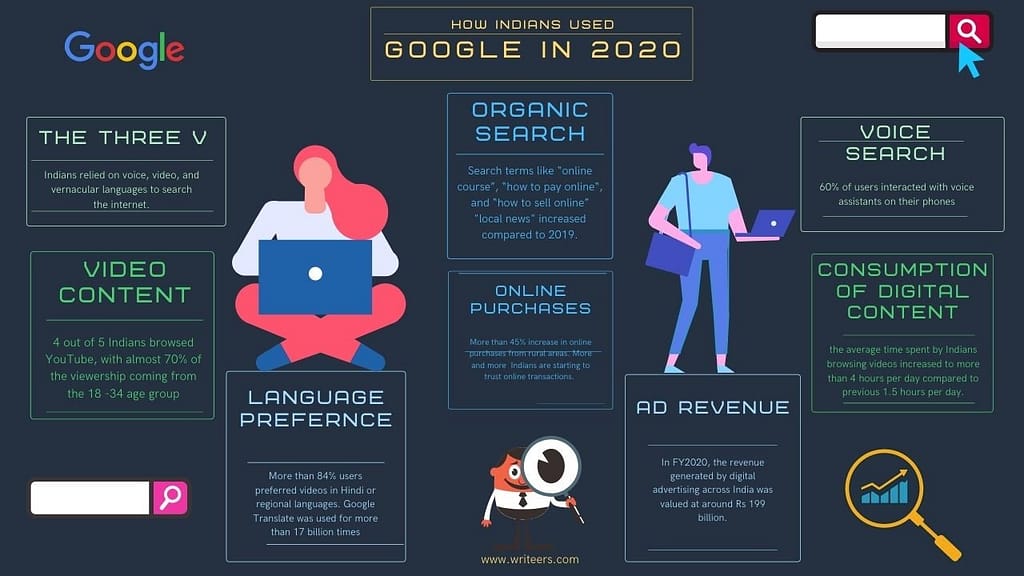 As per McKinsey Global Institute's report, the public and private sectors are propelling digital consumption growth. The company estimates that India will increase the number of internet users by about 40% to between 750 million and 800 million and double the number of smartphones between 650 million and 700 million by 2023.
Suggested Read: India's digital ecosystem is undergoing a historical evolution
If you're trying to get your foot into the Indian digital market, you'll need to first understand what shapes the trends. And there is no easier way to figure that out than reviewing how Indians used the internet in 2020.
Quick Summary of 2020 Google Search Trends in India
Here's a quick summary of the most notable statistics from the recently published Google's Year In Search 2020 (India) report:
Indians relied on the three V's – voice, video, and vernacular languages to search the internet.
More and more Indians are starting to trust online transactions. The total number of UPI transactions in 2020 were higher than the previous three years combined.
Local intent-based search was at its peak.
Almost 60% of users interacted with voice assistants on their phones.
4 out of 5 Indians browsed YouTube to learn something new.
More than 84% users preferred videos in Hindi or regional languages.
Indians used Google Translate features for more than 17 billion times in 2020.
The term 'local news' saw an increase of 80% in Google searches.
The concept of 'online shopping' became a necessity with more than 45% increase in online purchases from rural areas.
Consumers now expect brands to deliver nearly every product and service home.
The number of parents willing to invest in online children's course has risen exponentially.
Search terms like "online course", "how to pay online", and "how to sell online" grew by 85%, 60%, and 65% respectively, compared to 2019.
Young Indians are increasingly looking for "work from home jobs".
In FY2020, the revenue generated by digital advertising across India was valued at around Rs 199 billion.
The share of Google in the mobile search engine market across India reached a whooping 99.29%.
Marketing Trends In India For 2021
Based on the statistics from last year, it is pretty evident that the pandemic has blurred the boundaries between creating, communicating, marketing, and delivering products and services that offer value to customers.
Digital marketing is no longer a good to have option; it has become an integral part of your brand's PR and sales strategy. Statista, in its annual Digital Advertising Revenue report for India, forecasts the digital ad revenue in the country will be worth almost 540 billion rupees by FY2024.
"The growing availability of low-cost, high-speed internet, as well as an increase in vernacular content consumption, are the major contributors behind the surge in digital advertising in India."

Statista Research Department
If you're offering digital marketing services or selling products/services online, brace yourself because, in 2021, India will witness a mass digital migration across all consumer levels.
That said, here are some significant marketing trends in India to consider before building your digital marketing strategy for the Indian market for 2021.
Suggested Read: How Content Clusters Can Help Your Business?
The Rise Of Artificial Intelligence
According to Techgrabyte, the demand for AI-enhanced products will increase over time which will overtake productivity gains and result in an additional $9.1 trillion of GDP growth by 2030.
Artificial Intelligence (AI) is redefining digital marketing. It can analyze organic search patterns and consumer behavior, and use the data from several online platforms (social media, blog pages, etc.) to help marketers and businesses derive better insights into how customers find them.
AI-powered chatbots are gradually taking over. Big brands like Mastercard use chatbots with natural language processing technology to better understand what customers want and deliver accordingly, automating recurring tasks, such as basic communication, product/service recommendation, personalization, processing transactions, and much more.
Live Stream And Micro Videos Will Be In Demand
Consumption of video content is at an all-time high. And with the social distancing rules becoming a part of our everyday lives, the general Indian population is getting comfortable with videos. From live streams to on-demand content – the average time spent by Indians browsing videos increased to more than 4 hours per day compared to previous 1.5 hours per day.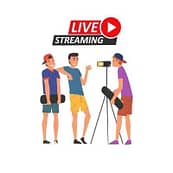 YouTube alone accounted for over 300 billion views in the first quarter of 2020 with almost 70% of the viewership coming from the 18 -34 age group. Meanwhile, 52% of consumers say that watching product videos makes them more confident in online purchase decisions.
Based on this trend, it is clear that brands will need to find innovative ways to implement a digital-first communication approach. Marketers and brands will need to invest in video content production if they want to stay relevant and engage their audience.
Data-Driven Paid Marketing
As I mentioned earlier, Artificial Intelligence is the game changer in digital marketing. With this new tool and the ability to analyze large datasets to derive actionable insights within minutes, paid marketing will change drastically.
Surpassing the idea of showcasing products and services to more users, businesses and digital marketing teams will now need to use paid advertising and search engine marketing campaigns to devise incremental strategies. From running A/B tests on new products and services, targeting new and untapped customer segments, to establishing a consistent brand identity across platforms – businesses must start leveraging the power of data analytics and BI to build modern advertising strategies.
Programmatic advertising, i.e., using AI to automate real-time bidding and ad buying, is a new concept that is currently one of the hottest topics of discussion in the digital marketing ecosystem (and probably the most significant digital marketing trends for 2021). If you wish to learn more about this trend, read: Getting Started with Programmatic Advertising by PPC Hero.
Focus on Conversational Marketing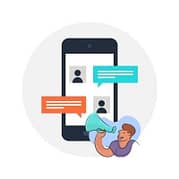 With so many businesses implementing their chatbots, conversational marketing is at the forefront of marketing trends in India for 2021. A recent survey pointed out that 79% of customers are eager to use messaging apps if a brand promises prompt customer service. In comparison, 82% of consumers want immediate responses to their queries and concerns.
As you can see from the numbers, the majority of customers want to communicate via live chat. Yet, so many businesses don't use it. Implementing chatbots will help businesses quickly identify customer's needs and trigger points, publish and promote new content, products, and services, and build loyal customers through context, storytelling, and empathy.
Personalized Marketing And Content Strategies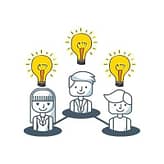 Another critical marketing trends in India (and the rest of the world) is adding personalized marketing and content strategies to your arsenal.
A recent survey organized by Epsilon on 1000 customers aged 18 to 64 disclosed some fantastic personalization stats. For instance, 80% customers say they are more likely to do business with a company offering personalized experiences, while 90% claim that personalized marketing is appealing.
If you want to engage more users, it is time to revisit your marketing strategy and include one-to-one marketing tactics. To do so, you'll need to rely on data to deliver targeted brand messages via blogs, emails, social media posts, newsletters, and other avenues to individual users.
Suggested Read: 18 Free Content Marketing Tools for Your Business.
Tips For Benefitting From The Marketing Trends In India
It doesn't matter if you're already marketing your products and services in the Indian market or if you're just getting started; as of now, the Indian digital landscape is undergoing a paradigm shift. And it is in your best interest to benefit from this revolution.
To help you get the most out of the marketing trends in India, here are some critical pointers for your 2021 digital marketing strategy for the Indian market:
Understand the fact that marketing is evolving. Hence, you'll need to change your approach to ensure it works to your advantage. Make sure your marketing strategy is flexible enough to adapt to the changing demands.
Focus on creating multimedia content. The human attention span is lower than that of a goldfish. You have very little time to engage your users. Hence, relying on blogs won't help stand out. Instead, invest in tools that help you create visual content, including infographics, slideshows, animated videos, etc.
Refine your SEO strategy. Indians are increasingly using voice assistants for searching the internet. Ensure that you have the correct search data (focus keywords, longtail keywords, etc.) and use them in your content for better visibility.
Start creating more videos. Not only do they drive a lot of engagement, but they also help increase referral traffic and organic search visibility.
Use several platforms. Don't limit your brand to Facebook and Instagram. Instead, include other platforms like Reddit, Twitter, Pinterest, YouTube, etc.
Build strategies to gather and publish user generated content. It is still one of the best word-of-mouth referral marketing strategies that work in your brand's favor.
Invest in vernacular content creation. India is a vast, multilingual country where most users prefer to consume content in their regional languages. So think of promoting your brand in local dialects other than Hindi.
See to it that your brand's content marketing involves extended use of storytelling. It is the best way to engage online users. Make sure you leverage context and empathy to push content that resonates with your target audience.
Add value to your content. Don't post content just for the sake of it. Learn what your customers are searching for, their pain points, and create content that addresses customer concerns and queries.
Finally, be original and authentic. If you want to connect with Indian customers, you need to initiate conversations that foster trust and real connections.
Suggested Read: Super-Quick Guide on Google Ranking Factors | 2021 Update
Bottom Line
To sum it up, 2021 is the year to restructure and optimize your marketing strategy. With the Indian digital landscape experiencing an influx of new users, old tactics will no longer yield results.
As automation impacts other areas of digital marketing, it is the right time to implement modern marketing tactics to stand out from a sea of competitors. Follow the best practices, stay on top of the trends, and utilize the available data on marketing trends in India to prepare a digital marketing strategy that's uniquely Indian.
If you need help building a marketing strategy or creating multimedia and vernacular content for your brand, contact me, and I'll be happy to guide you through.