As a freelancer, one of the major obstacles we face is pricing our services correctly. Setting the right freelance writing rates can be tricky, especially if you have just entered the industry.
There is no fixed number.
Even if you scroll through hundreds of bids and proposals, it is challenging to figure out how others came up with their freelance writing rates.
Sadly, the content writing industry is overpopulated, and writers these days price their work at low rates to snag the project. But that doesn't mean you have to do the same. If you have a fantastic portfolio, proven experience, and the skills, finding high-paying clients won't be difficult.
Keep reading to learn the fundamentals of quoting a freelance writing rate that works.
Are you still deciding if freelance content writing is the right career choice for you? Read the previous blog – "Is Blogging Right for You?"
Freelance Writing Rate – First Steps to a Better Pay
First of all, there is no such thing as a perfect freelancing rate. What matters most is that the freelance rate is fair for you and your clients.
You can charge as low or as high as you want. But before that, here are 3 things you need to have if you want clients to take you (and your rates) seriously –
A website or a published portfolio.
A consistent rate card.
Terms and Conditions and e-Agreement policy.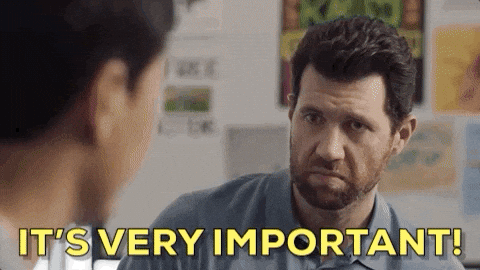 Assuming you have all of this ready, let's move forward. The first step to building a freelance rate card is to understand the market you'll be targeting. In general, there are 5 different types of freelance writing rates:
Pay per word
Pay per hour
Pay per page
Pay per project
Retainer (used for ongoing work)
Each of these modes works differently. For instance, pay per word (PPW) works best for one-time projects. Likewise, pay per page works best for marketing content (landing pages, lead funnels, etc.). Marketing agencies and businesses prefer to pay per project, and retainer works well for long-term recurring projects.
Ideally, no writer should quote less than $0.05 per word – that's the bare minimum!
Sadly, this isn't the case everywhere. According to PayScale, the average freelance writer hourly rate in India is between ₹475 to ₹1,000 per hour ($6-$13/hour). Freelance writing rate per word in India for generic SEO content can be anything between ₹0.10 to ₹5 ($0.0014 – $0.06) per word.

Most intermediate and advanced freelance writers in the USA charge anything from $0.010 to $1 per word. Highly-skilled writers charge between $30 and $75 per hour.
General online content writing, such as blogging, web content, SEO writing, usually pays the least. Copywriting, on the other hand, pays a lot more. If you have extensive experience in any non-general niche like technical, medical, finance, you'll definitely get paid handsomely.
Once you have a clear idea of how the freelance content writing industry works and pays, it'll be easier for you to create rates for different types of writing. Before you decide on how to quote your price, you must also consider your freelance writing income goals, skills, and experience.
Setting Up Your Freelance Writing Rate
Start by deciding how much you want to earn for a week, a month, or a year. For instance, if you want to work 40 hours per week and earn $1,000 by the end of the week, you need to price your services at $25 per hour ($1,000 / 40 hours = $25/hour). Alternatively, if you can write a 1000-word article in 2 hours and charge $50/1000 words, you can meet your target of $25/hour.
That said, here are the different methods you can use to set a freelance writing rate that suits your short and long-term goals.
Charging Per Project
This method will be effective when you take up a big project (ideally defined by monthly word count or time span). Web and graphic designers usually follow this.
Setting up a freelance writing rate per word is straightforward. Let's say a $50 per thousand words is a fair rate based on your skills and geographical location. You are bidding for a project that requires you to write 30,000 words per month for 3 months. That's 90,000 words or $4,500.
Here's the thing with freelance writing – there's no fair price. You can charge as high as you want or as low as it can be. The trick is finding the right client willing to pay that price.
You can either quote a fixed price or breakdown your rates by quantity. It is a good idea to set-up a slab based rate to ease the process of finalizing the freelance writing rate card.
| | | | |
| --- | --- | --- | --- |
| Rate/1000 words | Minimum Words | Total/Month | Discount |
| $50 | 1000 | – | 0% |
| $50 | 10000 | 10000 | 5% |
| $50 | 20000 | 20000 | 10% |
| $50 | 30000 | 30000 | 15% |
| $50 | 50000 | 50000 | 20% |
| $50 | >50000 | – | 25% |
Discounted Pricing Model (reference only)
This is a stable model where experienced writers (preferably with a team) offer discounts to lure clients. Based on the table above, you will be offering a $450 discount on the total cost. If you have calculated the revision charges, this seems to be a fair deal for both parties.
If you're a new writer, my recommendation is to stay away from pricing per project. Not that I doubt your skills, but it can get tricky if you don't understand how much work and time will go into the project.
Charging Hourly Rate
I've seen many freelancers charging an hourly rate (and I don't recommend it all). The whole idea of opting for a freelance content writing career is to have enough creative freedom to produce quality content.
When you bill your clients at an hourly rate, you run by the clock. In the freelance world, deadlines mean everything. It won't take much time for you to go on a chronic overworking spree and burnout.
*Personal Experience: You'll end up spending more time by tracking time than writing the content 😝.
If you want to set-up a freelance writing rate based on an hourly model, you should keep in mind that, on average, it ranges from anything between $6/hr to $75/hour (and above). You can charge between $30/hr to $50+/hr depending on your experience (3-4 years) and published portfolio.
If you want to charge your clients on an hourly basis, make sure to consider the time you'll need to research, write, edit, and proofread the content.
Charging Per Word
This is the most common type of bid you'll see (other than the "Interested" comments on FB Groups). This type of proposal is suitable when you're not sure about the exact word count. However, there is no fixed rate per word.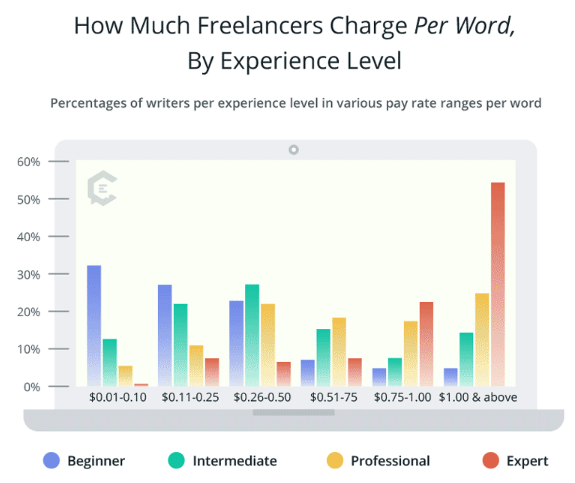 You can find writers charging as low as ₹0.10/word (that's $0.0014/word), while some experienced writers are asking ₹3/word to ₹10/word. The average pitch crawls around ₹1/word (that's $0.014/word).
You'll be surprised to know that the standard rate per word ranges from $0.03 to $1 and more (writers from India, Pakistan, and Bangladesh – please make a note).
Charging Per Page
This is an extended version of the pay per word rate card. However, this doesn't work well for writers who are into generic content writing. Usually, you get paid a lot of money for copywriting.

Niches such as tech, health, and well-being, sales copies, landing pages, ad copies, podcasts, video scripts, etc., are the most lucrative options for setting up a freelance writing rate per page.

Rates start as low as $10 per page and can go as high as $2,000 per page, even more. These are usually high-end content writing gigs, and you will need a lot of experience if you want to bid for a similar role.
Retainer Program
I recently migrated some of my long-term clients to this (and, they are loving it). This is a no-go zone if you've just started your career. This works great when you have a stable client list and large volumes of recurring work.
The concept is quite similar to pay per project, and it helps build a really stable business model. Here's how retainer programs work –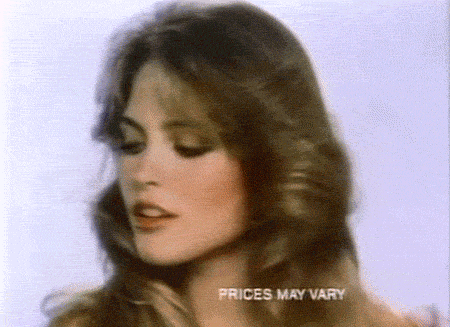 In retainer, the amount every month varies on the amount of content required (the content is not limited to blogs and articles, it has infographics, images, white paper, lead magnets..basically everything that's a part of content marketing).
At the beginning of the month, I define the content plan and send a proposed price to the client. The price varies every month based on the strategy. The client has to pay a security deposit (25 to 50 percent of the total fee), and then pay on a recurring basis. I prefer bi-monthly billing, but you can define your own terms.
Freelance Writing Rate: Factors to Consider
Please keep in mind that the figures mentioned above might not be perfect for you. You should build your freelance writing rate card keeping in mind the below factors –
Consider your location and lifestyle before building a price chart. What works for the USA might not work for India, and vice versa.
Take into calculation the add-on time that you require to fully deliver a project.
Experience – yes, this is a minefield of a topic to discuss, but tread lightly with me here. Please don't lower your prices just to grab a project. Charge as per your experience.
If you run a team, ensure that you calculate the expenses when building the price chart.
Do some market research (and, talk to other freelancers).
Listen to the client's feedback and modify your prices.
Summary
When it comes to setting up your freelance writing rate, there is no good or bad price (unless you're asking ₹0.10/word). There is no concept of age or gender. Everything depends on your skills, experience and how you market yourself.
Ask for a price, prove your worth, and stick to it. At the end of the day, you cannot please everyone. Some clients and brokers will agree to your prices while some won't.
The only way to find out if your freelance writing rate is accepted is to keep track of your proposals and bids. If you're sending 10 emails a day and receiving zero responses, you should consider re-pricing your services.
To sum it up, there isn't an exact process to set freelance rates, but using the tips mentioned above will help you set the right rates for yourself.
Do you have any more questions about setting your freelance writing rate? Let me know in the comments section if you need help, and I'll be glad to guide you.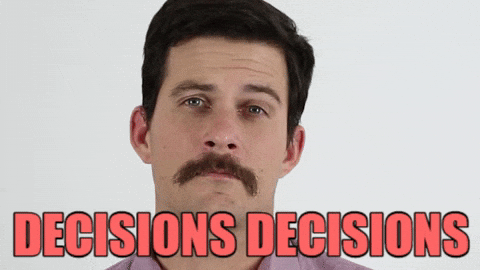 FAQs
1. How much should I charge for a 1000 word article?
The minimum price for generic SEO content writing should be at least $0.05 per word or $50 for a 1000 word article.
2. How much should a freelance writer charge?
It depends on a lot of factors such as your location, experience, and skills. There is no fixed number. Always price your services in a way that is fair to you.
3. What are the highest paying freelance writing jobs?
Compared to generic SEO web content writing, experience in niches like technology, finance, parenting, health, podcasts and video scripts pays a lot more.
Free Download: Terms & Conditions Template