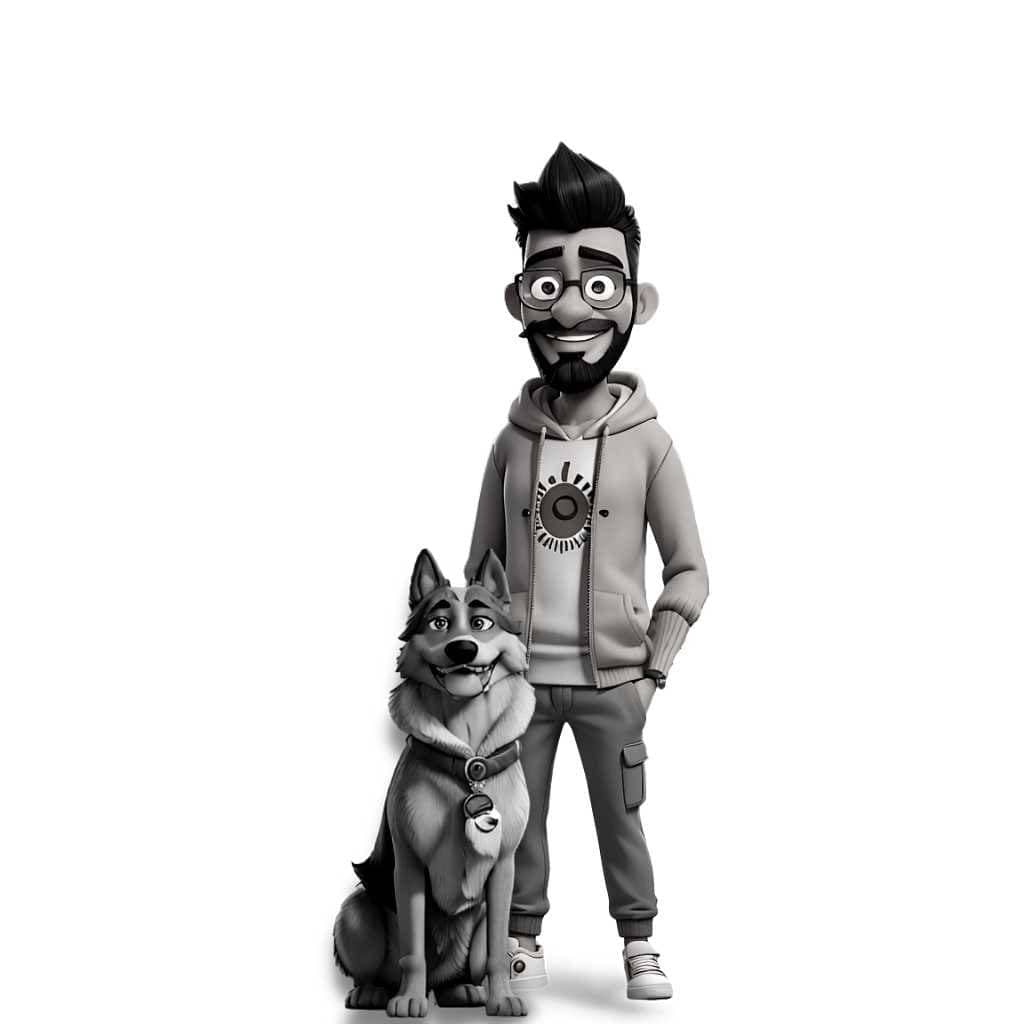 Hey there, I'm Bishal, the content whisperer lurking behind the keyboard – think Gandalf, but with a laptop and a whole lot of memes.
In this wild realm of digitization, I wield the art of storytelling, the science of strategy, and the magic of content marketing that leaves your rivals scratching their heads in envy.
No fluff, no clichés, just hard-hitting copy that grabs attention and refuses to let go.
my

EXPERIENCES
the road that brought me here
MMP Associates Inc. (2023 - To Date)
Global content marketing expert offering tailored solutions for businesses worldwide. Buyer persona identification, content audit, automation, and growth hacking to maximize ROI on minimal marketing budgets. Collaborating with a global clientele, including Israel, the USA, and Asia. 
Motif Content (2021 - 2023)
Collaborated cross-functionally, developing captivating content and copy for blockchain clients. Created diverse content pieces like blogs, articles, PRs, op-eds, and thought leadership articles. Oversaw content quality, editing team submissions, and executing content marketing campaigns.
Provided freelance content writing services with a focus on SEO, copywriting, and content strategies. Worked with a diverse clientele, including B2B/B2C SaaS companies, eCommerce businesses, startups, and NGOs. Implemented highly-optimized multichannel marketing strategies.
Intl. Customer Service Manager
Birch Street Systems Inc. (2015 - 2019)
Managed BirchStreet's global customer service process, overseeing recruitment and performance management. Served as the primary point of contact for customers in Europe, Asia-Pacific, and the MEA region. Implemented organization-wide procedural changes at scale.
my

QUALIFICATIONS
education and certifications
my

SKILLS
awesome at some things, good at a few
Content Marketing & Strategy
Skilled in content marketing and strategy, with expertise in copywriting, creative ideation, and content planning. Proficient in utilizing CMS platforms like WordPress for seamless content management.
SEO & Keyword Research
Experienced in on-page and off-page SEO techniques, conducting thorough keyword research, and implementing effective keyword clustering strategies. Proficient in using tools like SEMrush, Ahrefs, and Moz for SEO analysis.
Multimedia Content Production
Proficient in incorporating visual elements to enhance content engagement using design software like Inkscape, GIMP, and Canva. Familiarity with video editing tools to create compelling storytelling visuals.
Content Monetization & Outreach
Strategizing and implementing content monetization models, including affiliate marketing and sponsored content. Skilled in forging strategic partnerships and collaborations to amplify content reach.
Data Analysis & Insights
Experienced in leveraging data analytics tools (Google Analytics, Pixel) to gather insights, identify trends, and measure content performance. Ability to interpret data to refine content strategies and drive impactful decision-making.
Content Distribution & Localization
Skilled in developing comprehensive content distribution plans to amplify content reach and engagement. Experience adapting content for diverse international audiences, considering cultural nuances and regional trends to maximize global impact.
Audience Mapping & Personalization
Proficient in tailoring content to individual user preferences and behaviors to deliver personalized content experiences. Good at mapping customer journeys to understand touchpoints and opportunities for content engagement
Content Audit & Trendspotting
Identifying content gaps and creating content to fill information voids. Staying ahead of industry trends and identifying emerging content formats and topics. to keep content strategies innovative and relevant.
my

PORTFOLIO
different industries, unique people, amazing experiences
let's create

CONTENT
it's time to elevate your content marketing game