"I want to build a career in blogging."
"Okay! Why?"
"To make money."
A very straightforward conversation, isn't it?
But, it is not that easy to make money blogging! At least not for the first few months. While blogging as a career seems to be a lucrative option, there are risks involved.
If you are also thinking of getting started, here are a few things that you should take note of. But, prior to that, select an option –
[forminator_poll id="387″]
Things to Consider
You can't get success overnight by blogging.
You need to keep updating your skills and learning new ones.
You need to adapt to the market and keep up with trends.
You have to be consistent.
You need to be original and provide value to the readers.
If you agree to the above, please keep reading. If not, blogging isn't the right choice for you. In that case, check out remote job opportunities.
Blogging As a Career
Most people are attracted to blogging because of the freedom. There are no fixed shifts! You do not have to waste an hour sitting in traffic. You get to be your own Boss…and what not!
The most common reason for blogging is making money, with two-thirds of all bloggers naming it as their main motivation.

Growth Badger
If you are passionate about writing and learning, blogging can be a good option for you. But, there is a massive difference between a hobby and a full-time career.
Anyway, if you're hell-bent on starting your blog, here's a complete guide to help you get started. Just make sure you have your domain and hosting ready because you're going to get started in no time!
What is Blogging?
A blog is a web log that contains information (also known as Posts) in a chronological order by one or many users (authors). A blog can be on a particular niche or it can consist of different niches.
The act of writing posts is referred to as blogging. It is basically writing in a diary-style entry (though there are different ways) with links to other useful resources that provide value to the readers.
Getting Started (Niche Hunting)
So, you got your brand new domain and hosting? You are ready to write volumes and drive traffic to your website… But, what do you want to write about?
Choosing a category is one of the toughest decisions to take when you decide on blogging as a career. Figuring out which topics you want to write about is termed as niche hunting.
There are thousands of topics to choose from. You can write on technology, education, career, marketing, poems…just about anything! At the end of the day, it is all about the quality of your content.
Building Your Skills
It takes time to generate revenue by blogging. Thus, you need to invest time learning new skills and upgrading existing skills.
To be able to write quality content and drive organic traffic, you will need to gain professional-level skills in:
Writing (try the FREE writing course on HubSpot Academy)
Search Engine Optimization
Social Media Marketing
Email Marketing
WordPress and/or HTML,CSS.
Management
Honestly, if you want to make serious money out of blogging, you have to keep learning new skills. Your blogs have to stand out from the crowd.
The total number of blog posts written till the time I typed this line today was 5,388,012 (and, I am not making this up)! You can check the LIVE COUNTER to see for yourself.
When you start acquiring new skills, it gets easier for you to understand your audience and the market trends. You can easily adapt your blogging strategy to get the best outcome.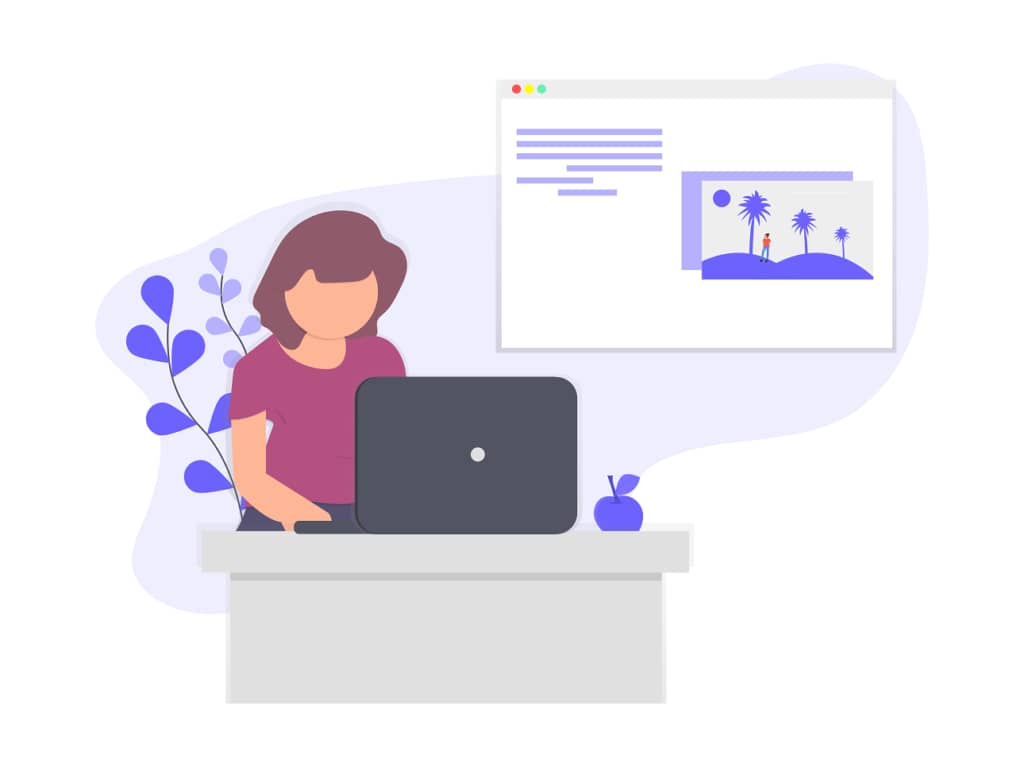 Being Consistent
Consistency is the key to success! At the beginning, you might not find many readers for your blog. Do not get disheartened, rather check similar content on the web – those that drive traffic.
Understand how they write, read content from various writers, and then write a copy that provides 100% value to your users. Keep blogging frequently to build engagement and authority.
The math is simple, Consistency + Skill + Information = A Good Blogger!
Making Money from Your Blog
Now that you've learnt new skills and published dozens of informational content, it is time to monetize your blog.
How do you do that?
Most bloggers make money using Google Ad Sense, Affiliate Marketing, selling e-books and courses. You need to be patient enough to wait for the right time.
Once you have a good amount of organic traffic and subscribers, you can request Google to approve Ad Sense and also apply for affiliate accounts.
"My favorite affiliates are Amazon Associates, Shopify, and eBay. But, you can choose from what best suits your niche."
And, if you're interested in a secure option, you can always opt to write for other websites and publishers. You'll already have a portfolio – thanks to the blogs on your personal website.
Full-Time Blogging as a Career
If I had written this piece a few years back, I would have most probably insisted on choosing blogging as part-time career. But, its 2019… and everyone wants to be an entrepreneur or start something of their own.
And, blogging is one of those things that you can start anytime….from anywhere!
If you decide on choosing full-time blogging as a career, keep in mind that salaries for bloggers vary widely.
A report from Glassdoor shows ranges from $19k to $79k a year for the title "blogger," while other sources say the 14% of bloggers who earn a salary make, on average, $24k a year (or $33k for corporate bloggers) – this is the International standard.
Again, the same report when filtered to India shows that bloggers who work full-time jobs make, on average, ₹364k to ₹723k a year. The average hourly rate for a freelance blogger is ₹250- ₹280 per hour.
Summary
Choosing blogging as a career depends on you. Take into consideration factors such as your economic and social well-being. Do not just jump into conclusions, rather research the market and make an informed decision.
Build a road-map, strategize what you want to do, learn and keep adapting to finally find the best version of yourself. Be consistent in what you do!
And, above all, focus on quality not monetization. When you publish quality content, money will follow sooner or later!
Need help getting started with a freelance career? Looking for remote jobs? Join The Digital Table for insider access to the hottest jobs and updates in blogging, SEO, and marketing. Or, drop me a direct message and I'll be happy to help.
Blogging Quiz
[interact id="5d926d1fdd6ec500149de708″ type="quiz"]