Social media marketing is an indispensable part of every digital marketing strategy.
Without it, you will be gaining nothing from your endeavors. But, if you have a strategy, you will be able to derive results and adapt to new market trends.
Think of social media marketing strategy as the guide to everything you will be doing. It helps you navigate the cheeky ups and downs of social media platforms.
You should spend time building a marketing strategy that is unique to your brand. In this guide, I will tell you the easiest ways of building a social media marketing strategy.
Social Media Marketing Strategy: Things to Consider
Yes, there are many social media platforms to choose from. However, what works for one business might not work for you.
There are around 3.484 billion social media users globally (an increase of 9% year-by-year). These users are active on various platforms, with Facebook being the topmost platform.
So, without a doubt, Facebook should be on the priority list of your social media strategy. Depending on your products and services, you can choose to use as many social media platforms as you wish to.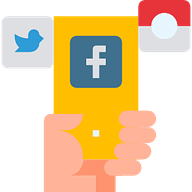 Then again, how do you decide which social media platforms will work for you?
How do you find where your target audience spends time?
How do you figure out what type of content they engage with?
This is when you need to sit down and create a social media marketing strategy. And, trust me, it's not that tough!
Here's how you create a strategy for your small business (with an example from my own digital marketing agency to guide you through).
Working on the Social Media Marketing Plan
The process of creating an effective social media marketing plan begins with a series of questions. Once you or your client answer them, it gets easier for you to start.
Here's an example –
Amy owns a local bakery. She is trying to get more people know about her awesome cakes. But, with all these options online, she is confused where to start. Can we help her create an effective strategy?
Understanding the Need
Let's start by figuring out some important things about her business. This is an excerpt of the original answers sent by Amy.
What is the business goal?

Amy says, "to provide fresh and custom cakes for all occasions and generate money through it."

What do you want to gain with social media?

Amy's response – "to engage with people."

Who is your target audience?

"anyone who likes cakes or is looking for cakes for events, parties, etc."

What exactly do you want to promote via your social media posts?

"spread awareness about baking, low-sugar cakes, cake designs, etc."

What type of content do you think will work for your brand?

"short videos, images, blogs…."

Do you want to promote locally or go all-guns blazing?

" i am fine with anything. i am not looking to sell anything… i need people to know my brand"
Now that we have answers to the most common questions, it is easier to research on the target audience.
Figuring Out the Platforms & Target Users
Based on Amy's business requirements, she would like to engage with audience interested in bakery, cakes, and relevant topics. It's time to figure out the perfect audience
One of the easy (and FREE) ways to research target audience is looking for similar pages on Facebook or Instagram. If you find such pages, you can easily figure out the age group of people engaging with the posts.
See, the search we performed within Facebook. Under the Pages tab, we found dozens of pages which are similar to what Amy wants for her business.
Spending some time on the page with the highest likes and other similar pages provided us enough insights on what posts the users interact with.
Further, we checked the trending hashtags on this niche. My go-to tool is Hashtagify.
We figured out that images and gifs drive the most engagement. Also, stories seem to drive more clicks.
Now, it is time to understand where Amy's cake prospects spend their time on, which are their go-to sources of information on this topic, and much more.
First, we created a benchmark for the age group that Amy would target her posts. A person interested in cakes can be of any age (who doesn't like cakes, eh?).
Since, Amy will be using social media to promote her local shop, we consider the smartphone usage and internet availability in her locality. The age group of 15-45 seems like the primary target audience.
Why so? Because this age group spends the most time on the Internet. FB, Instagram, Reddit, LinkedIn, Quora – they are everywhere!
Here's some data we accumulated –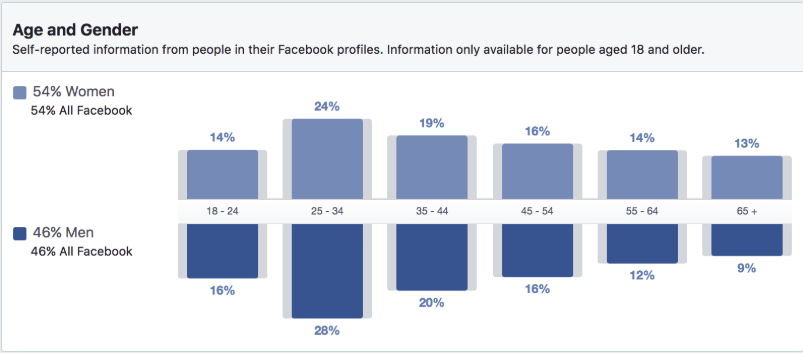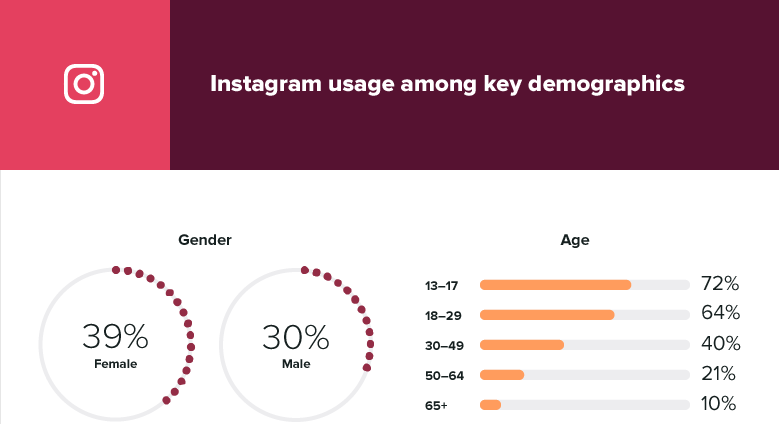 But, Amy can't be handling all of these social accounts!
My recommendation for business owners interested in social media marketing is that you start with 1-2 social handles. Don't burn yourself out at the start!
Since, the goal is to drive engagement and not sales, Amy's social media marketing plan should lean towards providing more informative content than pitches or CTA-filled promotions.
Based on our research data, Amy decided to use Facebook, Instagram, and Pinterest for promoting her business.
Deciding What to Post
Now, that we had selected the social media platforms, it was time to create a post calendar.
We knew images, gifs, and videos drive maximum engagement, but were still missing on how to use them effectively in our social media strategy. Thus, we decided to create a weekly calendar and a content repository to promote Amy's brand day in and day out.
The entire idea of our social media marketing strategy was to increase engagement, loyalty, and number of likes, follows & shares.
Amy decided that it's no good posting in a super corporate way if her audience is typically between the 19-30 age group and talk mostly in
emojis. So, we wanted to keep the posts informative yet engaging.

"Building an audience using content is flexible, repeatable, scalable and allows you to build a relationship with your customers by sharing your knowledge."
We wanted to maintain a frequency in our posts, and not just add a picture one day then ghost out! So, we broke down the Posts into 3 categories –
Brand Posts – pieces of content that have a primary objective of engagement. These posts can be anything from motivational quotes to contests and giveaways to reviews and testimonials.
Share Posts – usually blogs, articles, or pieces of external content that provide value to your audience.
Sell Posts – hard selling posts for your audience, promoting your product/service. These posts direct people to your website, landing page, or direct them to contact you via email or phone.
As Amy's primary focus is to build engagement, we decided to break her content calendar in 50-30-20 ratio. 50% of posts in a month will be brand, 30% share posts, and 20% sell posts.
With this decided, we move on to the next step in our social media marketing strategy. This is where we decide what to post on certain days!
Quick Steps to Build a Social Content Calendar
Start with pointing out the most important dates in your calendar. It can be anything – a celebrity birthday, international, national, or regional festivals, days like #chocolateday etc.
The second step is to list different types of posts that you wish to try out. You should mix and mash different types of posts to keep your audience engaged.
For Amy's business, we narrowed down to the below posts-
We also researched on the best times to post on Social Media for different platforms. Though it varies based on your location, time zone, niche, audience etc., yet knowing the average best times to post really amps up your social media marketing strategy.

With all these, Amy was well-set to grow her business using social media. The only thing that was missing was a way of measuring the overall success of this social media marketing strategy.
Performance Indicators To Track
Without data justifying your efforts, there is no way of understanding if your social media marketing strategy is working or not.
The Key Performance Indicators (KPI) vary based on your end goal. For Amy's business, we wanted to track the following metrics –
Organic Likes
Organic Reach
Comments
Shares
Tags
Story Views
Pins
If you are doing more of the sell posts, you should track additional metrics like website visits, conversions, response rates, abandon rates, etc.
Facebook, Instagram, and Pinterest provide detailed analytics of your profile, posts, and pages. You can use this data to modify your post frequency, type, or update your social media marketing strategy for the better.
Summary
A social media marketing strategy is the backbone of a robust business. As a small business owner, you can build a strategy on your own and save hundreds of dollars.
Here's a quick recap of things to keep in mind when building a social media marketing strategy –
Determine goals and objectives.
Do your research.
Understand the audience.
Listen to the users, look at your competitors, learn and adapt.
Choose platforms that will help meet your goals/objectives.
Create a content plan & calendar.
Engage with the audience.
Monitor the trends.
Analyze your performance.
Repeat steps 4 to 9.
That's how you create a social media marketing strategy for your business needs! In case, you want to take it up a notch (and, get access to FREE templates), read my blog on building a digital marketing strategy.
Have questions? Drop a comment below or contact me and I'll be happy to help.
Quiz: Are you on top of your social media game?
Take this quick quiz to figure out how your social media marketing efforts are working out.
[interact id="5d927572dd6ec500149de73e" type="quiz"]