If you are looking for a flexible work schedule without compromising the quality of work or pay, remote jobs might be the best option for you.
But, how do you find the perfect work from home job?
You and I both know that the Internet is full of scammers – from data entry projects to typing jobs from home, most of the people out there are just click-baiting.
Finding a remote job is easy, but finding a remote job that is authentic (and, actually pays) is a bit complicated. With the significant growth in Internet and globalization, more and more employers are willing to hire remote staff, and this has led to a new era of employees.
So, what is a remote job?
When an employer allows you to work from a place of your choice (without the need to go to office), it falls under remote jobs. These jobs are also referred to as work from home jobs and/or telecommute jobs.
Remote Jobs: A Quick History
The concept of remote work or work at home jobs is no longer a privilege. Employers recruiting work from home candidates is a common thing in the USA.
As a matter of fact, remote employees and remote jobs contribute to more than 50% jobs in the US. And, this phenomenon is gradually taking over other countries as well.
Most traditional employers are finally opening up to embrace the work from home culture and are willing to negotiate a flexible working arrangement for employees.
Halfway into 2019 and the trend is at an all-time high. Business gurus firmly believe that this work from home culture is not just another trend that will fade with time, but it is here to stay.
Don't believe me? Check out this awesome visual stats on the top work from home jobs.
Though remote work is a common thing in the western countries, India is still new to this, and the working class is still trying to figure out if work from home suits them.
One of the facts that we can consider is the age group of the working class. Employees in the age group of 20-30 years want time to attend to meaningful aspects of their life. The work-life balance is a myth, honestly!
Work From Home Jobs: Stats That Matter
Recent studies conducted in 96 countries across a wide range of industries and professionals highlighted the fact that remote jobs are on the rise. While IT-related jobs dominate the remote jobs market, other fields such as Writing, Editing, Customer Service etc. have also started recruiting remote employees globally – be it part-time, full-time, or on a contractual basis.
Another mind-boggling statistic about remote jobs is that nearly 30% of all remote work companies are either founded by women or has a female CEO.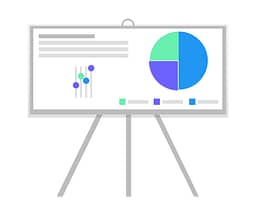 Global Workplace Analytics and Flex Jobs recently indicated that remote work has grown 91% over the last 10 years, and 159% over the last 12 years.
So, if you haven't yet started searching for a work from home job, you're really missing out!
These days 1 in 3 workers are freelancers. As per the report from Global Workplace Analytics, the remote workforce has increased by 140% since 2005. Also, employers have quoted that remote employees are more productive than in-office employees.
So, why remote jobs?
Well, the answer to it is simple. I spoke to numerous full-time employees and they agree to readily swap jobs if they get a stable work from home job opportunity.
When you work remotely, it gets easier for you to juggle between important tasks. Here's a quick run-down of what in-office employees consider to be the best perks of working remote jobs.
However, it would be biased to say that working remotely doesn't come with struggles. In a developing country like India, the first and foremost problem is finding a genuine remote jobs online. The job portals and most ads are scams.
Now, that we have spoken about some statistics, it is time to let you know how to find a genuine work from home jobs. A quick search on the Internet will no doubt fetch multiple results, but are they authentic?
I have had quite some experience working remotely and even recommending remote jobs to friends and family. So, here's a list of the best websites to search and apply for work from home jobs.
Remote Jobs Online: The Types
There is a wide variety of available work from home jobs that you can apply for. Though anything related in the IT-industry is the most commonly outsourced remote job profile, many other industries too have followed suit.
Listed below are the top designations/domains in remote jobs.
IT
There is a high need of remote employees in IT profile. From Database Administrators, Android/iOS Developers, to Java and Full Stack – the available choices are many.
If you have a background in computer science or software, you can search and apply for these roles. Most companies hire remote workers in IT-based roles globally (and offer handsome packages too!).
Marketing
Yet another highly sought after profile is that of Marketing & Sales. Companies hire professionals for full-time, part-time, and contractual work from home jobs in these domains.
So, if you are someone who has some experience in Digital Marketing, Sales, Account Management, etc., this can be the right option for you.
Crowd Sourcing
This is a unique job role (and is not much prevalent in India). Crowd sourcing is basically raising funds using platforms like Kickstarter and IndieGoGo for a variety of projects and products.
With more and more start-ups opting for these platforms, there has been a substantial rise in remote jobs for people skilled at sales, marketing, email management etc.
Writing

This is the most dominant industry, in terms of freelancing or full-time work from home jobs. If you are good at storytelling or voicing your thoughts via words, this can be the right remote job for you. The pay scale is great and you have the freedom to write as much as you want.
Customer Service

Customer service roles in remote jobs need you to have a good internet connection, silent workplace, a headset etc.
This remote role pays you by the hour and ranges from anything between $7-$15 or more, depending on your experience.
Virtual Assistant

Virtual assistant role is like an admin, but in a remote environment. In this remote job, you will need to manage the workflow for the office. You will be working closely with the management and schedule tasks, emails etc. for them.
There are many more roles that are open to remote hiring. It totally depends on what you want to do.
Anyway, now that we have cleared the roles, let me tell you the most important thing – how to find a genuine remote jobs online.
Remote Jobs: How to Find One?
There are innumerable resources online for remote jobs. However, most are for the US or European countries.
As someone from India, I had my share of problems when looking for work from home jobs online. But, it has been a few years years now, and I have been working successfully as a remote employee.
So, without much ado, here are the top websites that you should follow if you too are in search of a work from home job.
We Work Remotely
This is one of my favorite job boards. WeWorkRemotely consists of every type of remote jobs that you can think of – from software engineering to customer service to programming.
It lists part-time, full-time, and freelance jobs by location. Plus, you can subscribe to their feed to get notified of hot work from home jobs every week.
Flex Jobs
Flex Jobs is another great website with a curated list of in demand work from home jobs. This remote job board needs a paid subscription, but trust me when I say that every penny you invest here is totally worth it.
Loaded with great features and filters, Flex Jobs also lists remote jobs for almost every industry.
Working Nomads
Working Nomads was formerly known as goRemotely. It too has a good list of curated remote jobs to suit your needs. You can subscribe to their newsletter to get daily or weekly emails of new work from home jobs delivered to your inbox.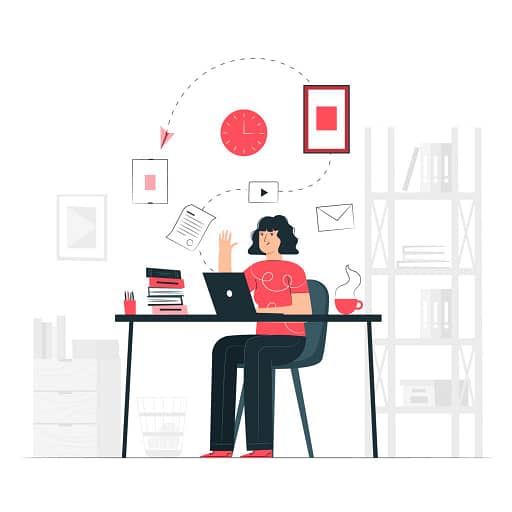 Skip The Drive
With such a catchy name, this website too has a decent listing of remote work from home jobs. It also features a wonderful resources tab; Skip The Drive is also one of my personal favorites. I have subscribed to their newsletter and they do send some great job listings.
Remote Work Hub
Remote Work Hub actually helped me land my first remote job. They list jobs from employers worldwide. This website too has a premium subscription option, but you still get 25 leads as a free subscriber.
Indeed
You might not believe me, but Indeed is a great platform to search and apply for work from home based jobs.
And, I am not talking about data entry etc. You need to use the right keywords when filtering jobs and with the right combination, you will be able to find heaps of remote work from home jobs.
Few Other Websites
In addition to these, there are many other freelancing websites such as Freelancer, Guru, HubStaff etc. if you are looking for freelance remote jobs. End of the day, the point is if you use correct keywords on Google Search, you'll be able to find way too many relevant results.
Here are some other remote workplaces where you can create your profile and you'll be invited for available jobs. Register on portals such as Appen, LionBridge, HiveWork, Amazon Mechanical Turk, Zeerk, GigBucks, AirTasker, etc. to open new ways for remote jobs invitations.
On top of these platforms, there's another amazing platform that offers you access to unlimited writing gigs. Check out Listiller to find freelance writing jobs and much more at zero cost.
I hope that this article and the links provided help you to secure a high-paying work from home job.
In case you need more advice and guidance on starting a freelance career or applying for a remote job, feel free to contact me, and I'll be happy to help.