On-page SEO is a complicated and nuanced field. On the one hand, you want to make sure that your site is user-friendly and provides the best possible experience for your visitors. But in order to get ranked by Google, you also need to optimize your pages with keywords.
When it comes to ranking in search engines, you need a strategy that incorporates both on page and off page optimization. The on-page optimization guide we will be going over today is a list of all the things you need to do on your website to rank higher in search engine results pages (SERPs).
Improve User Experience
One of the most important factors for ranking well on Google is the overall user experience of a website. Even if you have the best content or inbound marketing strategy in the world, your site won't rank well if it's difficult to navigate or not user-friendly. User experience design determines how visitors will interact with your website.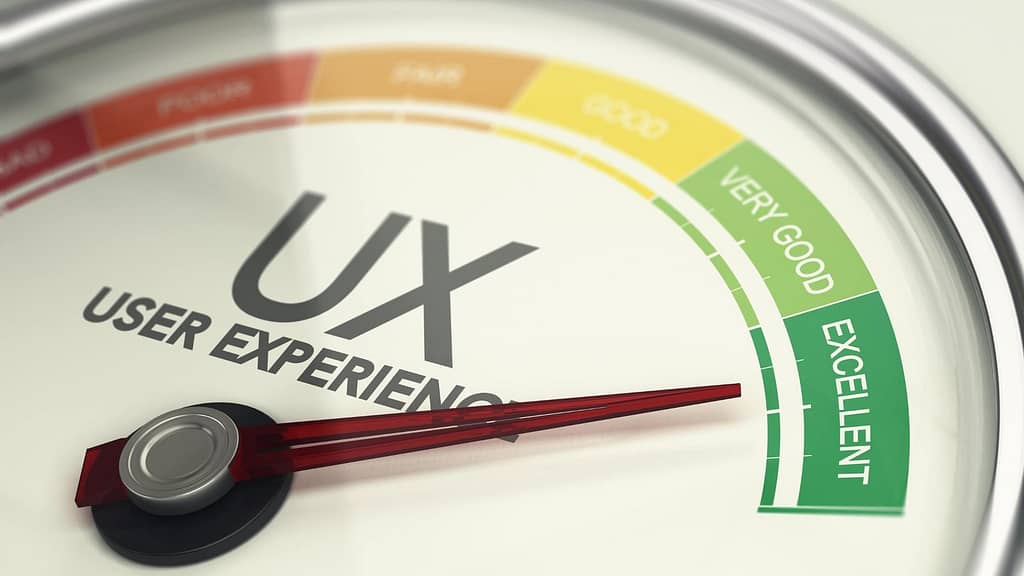 The best user experience means having a fast-loading, easy-to-navigate website. Use whitespace, color, and design elements to make your site attractive and fast-loading. Also, make sure your site is compatible with various devices, including smartphones and tablets. Ultimately, this will increase the ranking of your website and boost its user experience.
When creating a UX design, make sure you use a variety of tools to get a deeper understanding of user behavior. Bounce rates, conversion rates, and average pages per session are just some of the metrics that you should monitor. It's best to overlap UX design and SEO tactics to optimize the user experience.
Increase Dwell Time
If you talk to any small business seo consultant they'll probably tell you that dwell time is an especially important factor in search engine optimization. It gives you a clear understanding of the quality of your content and provides better analytics on your audience.
It also helps you to create content that is more targeted to the people who are searching for it. In addition, higher dwell time signals SERPs that your page is valuable. This is particularly important for improving your overall ranking optimization and attracting future traffic.
One way to increase dwell time is to make your content engaging and fun. You can do this by adding audio clips or videos to your content. For example, you could embed a podcast episode. The longer your audience stays on your page, the more likely they are to come back for more.
Dwell time is not a fixed ranking factor, but it can affect your SEO results. By improving your website's dwell time, you can improve your website's quality score and therefore increase your ranking. There are many ways to improve dwell time, and the first one is to create high-quality content that will appeal to your target audience.
Avoid Keyword Stuffing
One of the most common SEO mistakes is keyword stuffing. It's a bad practice that hurts your SEO efforts. Fortunately, there are ways to avoid keyword stuffing and improve your SEO. Google defines keyword stuffing as loading up a webpage with irrelevant keywords in an attempt to manipulate the SERPs.
Keyword stuffing occurs when you use the same keyword over again on a page. For example, an online cheese boutique may use the phrase "buy gourmet cheese" repeatedly throughout the page. While keyword stuffing can get you some traffic, it can damage your SEO efforts. Bing and Google penalize sites that overuse keywords.
Another way to avoid keyword stuffing is to use secondary keywords. These keywords are closely related to the main keywords and provide additional signals for optimization.
PS: Try out these keyword research tools to boost your content.
Optimize Your HTML
Optimizing your HTML is an important part of SEO. Headers, meta descriptions, and URL slugs all influence how people will view your website. Include your primary keyword in your headline, slug, and at least one sub-headline, and use related keywords throughout your body copy and meta tags.
Aside from keywords, your page content is one of the most important components of on-page SEO. High-quality content is what will attract readers and search engines. The best way to achieve this is to focus on the needs of your audience.
Try to avoid stuffing keywords in places where they are useless or insensitive. URLs should be short and contain only your primary keyword phrase. For example, this page by JetRank uses a short URL with the target keyword in it.
Be sure to keep stop words to a minimum. Make sure that the keyword phrase is the sole part of the URL. Another aspect of on-page SEO is site structure, which translates to categories for your content.
Keyword Placement
Keyword placement is an essential part of the SEO process. Ideally, you want your content to link to your keyword phrases as naturally as possible. You can use keywords within your title, heading, and subheadings.
Just make sure that you don't use too many in any one place. In other words, your content should be as natural and user-friendly as possible. One of the most common mistakes people make with their content is to place the same keyword phrase multiple times in their page title, URL, or content.
While it may seem like an essential step, readability should always take precedence.
Structured Markup
Structured markup is a powerful method for increasing your organic traffic and search results. This type of markup is useful for eCommerce websites because it can display additional information, such as product prices, user ratings, availability, and publication date, in the search results. It can also help improve click-through rates. In addition, it can help improve the ranking of your site on search engines.
Structured markup can be added to your website quickly and easily, even by a beginner developer. This technique improves your content's ranking in search results by giving search engines all the data they need to interpret your page. By including structured data, your website can rank higher than your competitors.
Maximize Your Website's Visibility in Search Engines with the Best On-Page SEO Techniques
The SEO landscape is constantly changing and evolving. As a result, the tactics that were once successful may not be as effective today. By following these tips and tricks you will be able to rank higher in search engines and get more traffic to your site. We hope that you enjoyed this guide!