Podcasts, previously called 'audioblogging,' have been around since the 1980s. However, with the rise of high-speed internet and portable audio playback devices, podcasting started to gain mainstream attention in the early part of 2004.
There are podcasts for almost every topic you can think of. But in this blog, I will be focusing more on the best podcasts for freelance writers. These podcasts will help you master the craft of writing high-quality content, learn the tricks of selling your services, and increasing productivity.
Being a writer is no easy task. It gets difficult to get inspired and be your creative best daily. In this fast-paced world, finding someone to give you a push when you need it. It gets even worse when you're working from the comfort of your home.
But there's no need to worry. Over the years, successful entrepreneurs, thought leaders, and content creators have created a lot of podcasts, aiming to help freelance writers learn the art. Listed below are the top 9 podcasts for freelance writers that you must subscribe to in 2021.
High-Income Business Writing Podcast
Want to earn more in less time doing the work you love?
In that case, make sure to follow Ed Gandia's, make sure to follow Ed Gandia's High-Income Business Writing Podcast. With over 14,000 monthly subscribers, episodes cover topics ranging from case studies, expert interviews, proven ideas, and actionable advice for writers and copywriters.
Hot Copy Podcast
Seasoned Australian copywriters Kate Toon and Belinda Weaver collaborate on the Hot Copy Podcast.
Each episode is designed to help beginner copywriters learn the art and business of professional copywriting. Subscribe to this podcast for copywriting tips, writing resources, interviews, and information on becoming a better copywriter.
The Creative Penn
Creative Penn is a weekly podcast series hosted by Joanna Penn, a New York Times and USA Today best-selling thriller author.
New episodes are posted every Friday and include discussions, interviews, and information on writing and creativity, book marketing, creative entrepreneurship, and more. Subscribe to this podcast to keep track of what's happening – and what's coming.
Company of One (Co1)
Company of One is another amazing podcast series hosted by none other than Paul Jarvis, a veteran freelancer and content creator.
In this podcast, Paul talks about the tips and tricks of running a successful minimalist business. Although it's a short series, you'll love the fact that the host encourages listeners to think and conceptualize what it means to create fulfilling careers.
Content Marketing Playbook
The Content Marketing Playbook is the official Boston Content podcast. Host and founder Adam Rogers, a seasoned content marketer at Shopify, created this podcast with the aim of helping beginner content writers learn the trade.
Each episode covers interviews and inspiration pieces from renowned personalities and freelancers. Subscribe to this podcast to learn and get answers to questions like how to get started, build a portfolio, grow a business, and a lot more.
Grammar Girl
Founded by Mignon Fogarty of the Quick and Dirty Tips Network, Grammar Girl has been included multiple times in Writer's Digest's list of 101 Best Websites for Writers.
As the name suggests, each episode in this podcast series covers one or more grammar aspects in writing. Using the right punctuations to the minute difference between similar words, subscribing to this podcast will only help you get even better.
A Way With Words
Hosted by Martha Barnette (author/journalist) and Grant Barrett (linguist/lexicographer), A Way With Words is a one-hour podcast show that covers almost everything related to language.
You'll love how the show maintains an upbeat and lively vibe as the hosts discuss and examine language through history, culture, and family with callers from around the globe. Subscribe to this podcast to learn more about regional dialects, word origins, grammar, slang, old idioms, and general tips on speaking and writing well.
The Unmistakable Creative
Hosted by Srini Rao, author of WSJ best-seller The Art of Being Unmistakable, The Unmistakable Creative is a weekly podcast of inspiring stories about amazingly creative people.
With over 700 episodes, part educational and part inspirational, you'll feel motivated listening to featured interviews by thought leaders who are masters of their industry. Subscribe to this series to uncover the ultimate guide to performance, creativity, productivity, and more.
#AmWriting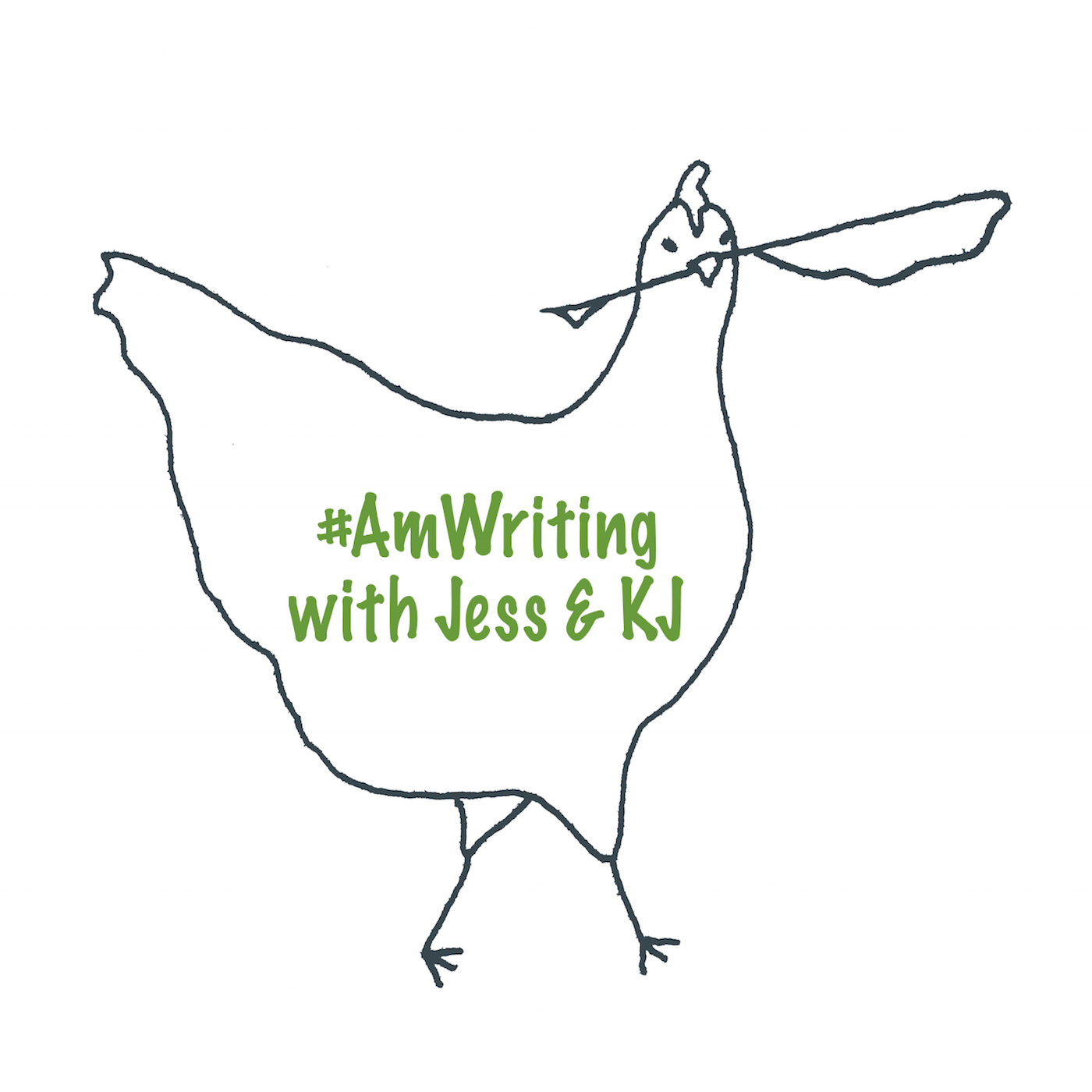 If you're looking to master the art of writing books (and a lot more), #AmWriting is the best podcast that covers the nitty-gritty related to this industry.
Jessica Lahey and KJ Dell-Antonia, the co-hosts, are renowned authors with the New York Times. From setting achievable writing goals, writing the first draft, to self-promotion and everything in between – this is the one podcast you need to master the art of writing best-selling books.
Podcasts for Freelance Writers: Why Haven't You Subscribed Yet?
There are hundreds of podcasts for freelance writers, each catering to one or more aspects of building a freelance career – content writing, copywriting, linguistics, grammar, and a lot more.
If you're looking to take your freelance content writing career to the next level, make sure to subscribe to as many podcasts as you can. You'll always learn something new from each new episode.
Running a solo business is tough and it is quite common to lose motivation. Think of these podcasts as your all-time supportive friend that helps you relax after a tiring day of writing (or finding work).
Finally, stay inspired, stay motivated, and keep sharing amazing content.