In A Nutshell: Proofreading jobs are the right fit for those who love spotting typos and grammatical errors. If you're an avid reader, this work-from-home job can give you the financial freedom you deserve.
Do you like reading?
Do you have a keen eye for details?
Can you easily spot typos and grammatical errors?
If so, then this definitive guide to online proofreading jobs will teach you how to land the right projects and earn extra money from the comfort of your home.
Understand What a Proofreader Is
Usually, people get confused between proofreading and editing. To be honest, both are totally different yet equally important stages of every writing process.
In an ideal writing process, editing comes before proofreading. Here's the workflow for more clarity:
Editing, in general, consists of major changes such as restructuring the content, removing or adding huge chunks of text, and making sure that the content is readable and expresses the idea it is meant to.
On the other hand, proofreading is the final stage of the process. This is the part where you scrutinize every alphabet and punctuation mark looking for errors. At this stage, you're in charge of ensuring that the "to-be published" copy is error-free, perfectly polished, and ready to be presented to the world.
Once you get a proofreading job, your key responsibilities will include reviewing the edited content for:
Typos
Punctuation errors
Grammatical errors
Sentence structure
Use of fillers, passive voice, etc.
Readability inconsistencies, if any
As a proofreader, you can get your hands on everything. Anything that has readable content needs to be reviewed, including novels, storybooks, textbooks, web pages, blogs, whitepapers, presentations, scripts, newspapers, magazines, transcripts, legal documents, essays…. the list goes on and on.
Proofreading Jobs: How Much Can You Make?
As per the data from PayScale, the average hourly rate for proofreading jobs is $17.90 and can go as high as $30/hour. But if you intend to work as a freelancer, you can always set your rates.
Pro-tip: If you're bidding on proofreading projects, make sure your bid clarifies your role as a proofreader. Else, you may end up doing a copy-editor's job.
Many established proofreaders charge either by word or a flat fee. Your rates will increase as you gain more experience. That said, the standard charges are $0.02/word. If you can proofread legal and medical transcripts, you can even charge up to $45 per hour.
Proofreading Jobs: Skills Required
As a matter of fact, proofreaders are one of the most vital cogs in the writing process. They are in charge of reviewing, proofing, and giving the final approval for readable content in fast-paced working conditions, often with strict deadlines.
Employers across all industries need proofreaders to evaluate their content and ensure that the published product is error-free, consistent, and accurate.
Primary duties of a proofreader include:
Proofread all digital and written content
Crosscheck and validate data, sources, and references
Review edited content for consistency
Co-ordinate and collaborate with other members of the team
Suggest improvements in the writing process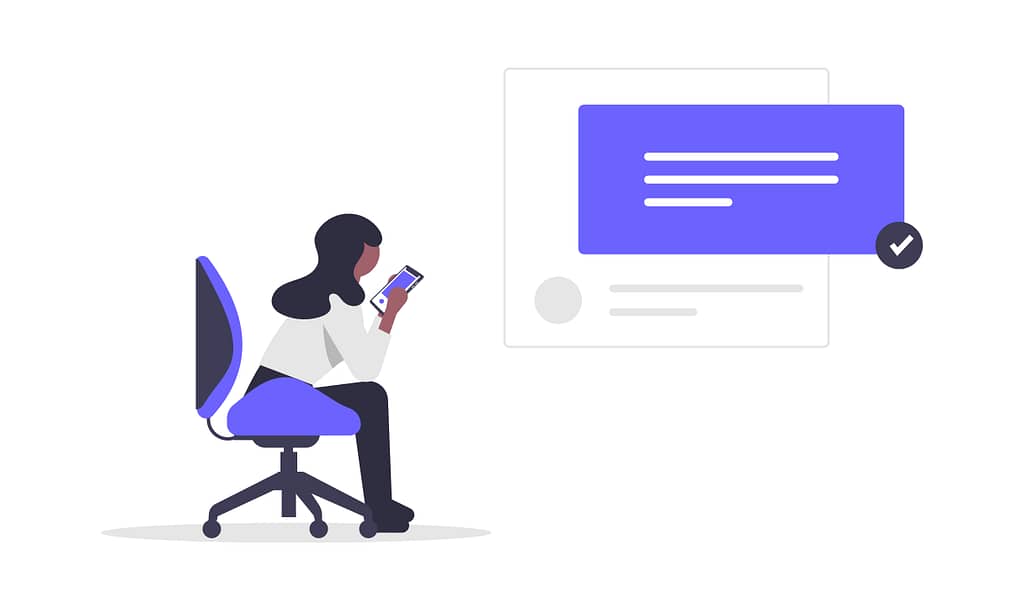 The skills that you need to break into the proofreading jobs market include:
A degree in English or Journalism (not all, but some employers consider this mandatory)
Detail-oriented and organized
Familiarity with editing and word processing software
Good typing skills
Excellent time-management and communication skills
Multi-tasking
The majority of employers will also ask you to take a proofreading test to prove your competency
Where To Find Proofreading Jobs?
Like most modern-day jobs, proofreading jobs are mostly remote-based. With the exception of a few companies that hire for full-time remote roles, most others hire proofreaders on a freelance or contractual basis.
You can find proofreading jobs in three ways:
Job openings with companies (full-time roles)
Freelance Jobs
Start your own proofreading business
Listed below are some companies that hire directly:
Other notable websites include Scribendi, Scribbr, Polished Paper, Kirkus Media, and Kibin.
If you're looking for freelance proofreading jobs, check out websites that list remote jobs, including:
Do you think proofreading jobs aren't the right fit for you? Check out my list of the best remote jobs for 2020.
And, the final option is to set-up your own proofreading agency, advertise your services, and acquire clients. This may be a bit difficult at the start, hence it is a good idea to shuffle between freelancing and building your business. Work on networking with authors, writers, marketing agencies, publishers, lawyers, and other professionals to spread the word and connect with potential clients.
What Else Can You Do To Excel At Proofreading Jobs?
Opting for professional training will definitely help. But this is a good choice only when you plan to pursue proofreading as a career. The amount of training you need depends on your educational background and overall grasp of the language.
Now there are two ways to get trained:
Join the free webinars and workshops on proofreading jobs
Invest some money and register for a professional course
If you're interested in learning, check out the Becoming A Proofreader program by the Proofreading Academy. This 40 hour, 10 module plus a full assignment course is priced at $295. It is a comprehensive proofreading course that includes a freelance work-guarantee where all students who pass the final assessment with a distinction grade of over 80% will be provided with a freelance contract with Proofed, a partner company.
Some proofreading tools that can help you while you master the skill are Grammarly, Hemingway, ProWritingAid, Merriam Webster Online Dictionary, and the Chicago Manual of Style.
And, while you're at it, make sure to buy and read the book called: The Best Punctuation Book, Period: A Comprehensive Guide for Every Writer, Editor, Student, and Businessperson.
Bottom Line
While freelance proofreading jobs won't get you a fortune in a short time, they are a sustainable income option as they offer a much-needed balance between additional income and personal freedom. Take your time, evaluate your skills, and if you have what it takes, go for it.