In this article, I'll be telling you about some of the best and free content writing tools that will help you ease your tasks as your workload increases.
Content writing is demanding- accept it or not. It might not be physically tiring, but it drains you mentally. Plus, it takes time to establish yourself as a professional. You have to be ready to wear many hats as a freelancer.
Yes, you can write exceptional content. But, what about the other parts? From finding clients to accepting payments – there are too many things that you will need to take care of. To grow as a freelancer, you have to be organized. Also, within the gig-based industry, you have to be agile in order to survive the competition.
At the beginning of your career, it is easy to maintain the workload. But, as you grow, you'll soon find yourself covered in a mess – one that's tough to clear. The more work you bring in, higher the pile of add-on tasks. (You'll burn out soon if you don't plan ahead).
Thanks to open source, these days there are dozens of free content writing tools that can help automate some amount of your work. You can use these tools till the time you want to, and purchase premium tools when you flourish as a writer.
So, here are some tools to help you write better content as well as grow your freelance business.
Free Content Writing Tools
Let me tell you upfront that this is a list of FREE tools that will help you in different stages of your freelancer and content writing journey. This list includes –
Brainstorming.
Editing & Grammar.
SEO.
Social & Promotion.
Design
Trends & Inspiration
Content Writing Tools for Brainstorming & Idea Generation
It doesn't matter if you use these for one article or for an entire project, these tools will provide you with all the ideas you need.
Most of these tools ask you to provide the focus keywords and a couple of other words relevant to the topic. Based on your input, these tools will generate hundreds of ideas within minutes.
Here are my top 3 picks for free content brainstorming and idea generation tools –
This amazing tools helps you come up with fresh blog ideas. It has a straightforward interface (but don't let that fool you). Just add a few nouns related to the niche, and this tool will give you five blog ideas.
It helps speed-up productivity.
Bonus* Download HubSpot's free list of blog templates.
This tool can help you come up with some really cool titles for your next project. One of the best things about this tool is that at times it creates titles that make you think about the content from a different perspective.
Just enter the subject and voila! Not only does this tool generate unique (and catchy) titles, but it also explains the idea behind each part of the title.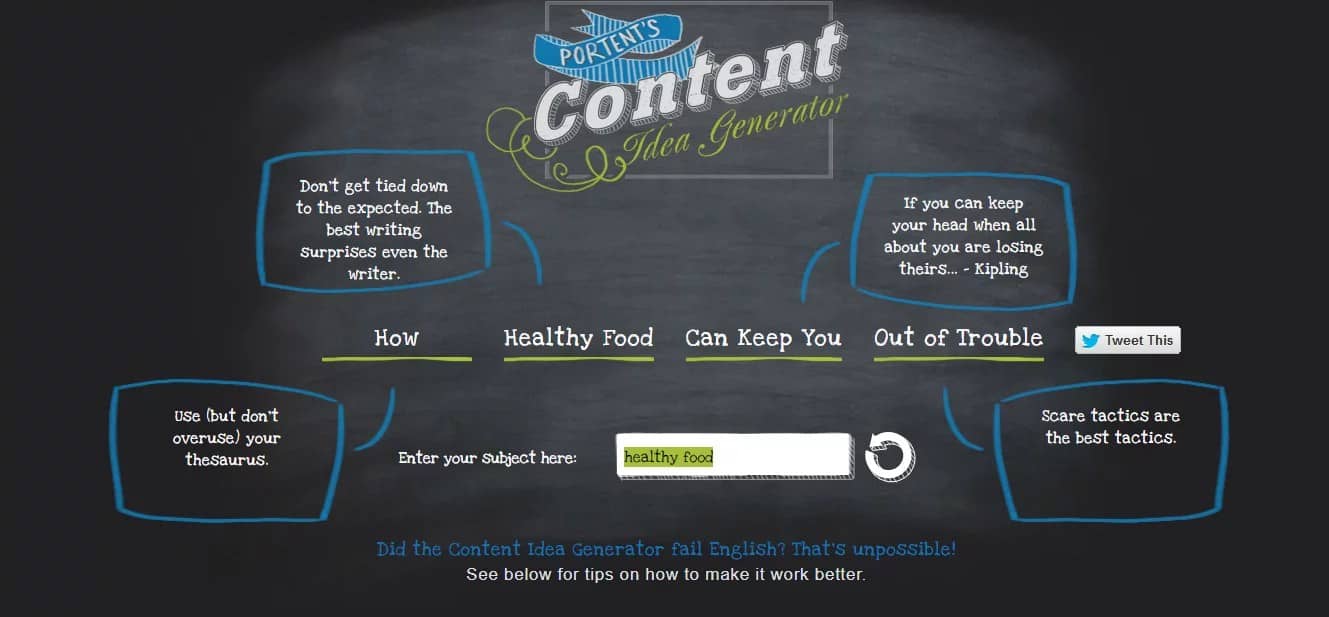 This tool from WebFx doubles up as an idea generator with the option to search content that is already ranking for the keyword. You can use this tool a lot in sync with Ubersuggest to get clearer idea of what needs to be written.
Similar to the other two tools, this too is a great option for quickly generating new topic ideas for your personal blog or client's project.
Content Writing Tools for Editing & Grammar
To rank better, you need a copy that is grammatically correct. As a matter of fact, that's the first step to being a good writer. Now you already know about these tools like Grammarly, Hemingway, etc.
But when it comes to writing high-quality copies, there are many more things involved (use of passive voice, the tone, punctuation, and many little things).
Here are 3 grammar and editing tools that you should use in addition to whatever else you already use.
As you grow as a freelance writer and start picking up bigger projects from the big names in the industry, the margin of error becomes narrower.
High-paying writing gigs need you to take care of many small things such as cliches/colloquialism, use of adverbs and redundant phrases, prepositional phrases, and so many things (the list gets longer). This FREE tool points out all of these errors for you to fix. Quite a handy tool if you don't have a premium Grammarly account.

This free tool corrects over 250 types of grammar and spelling errors. In addition to detailed statistics of your content, it also provides synonyms, conjugations, and definitions.
Scribens has a sophisticated syntaxical recognition algorithm that detects even the subtlest of errors.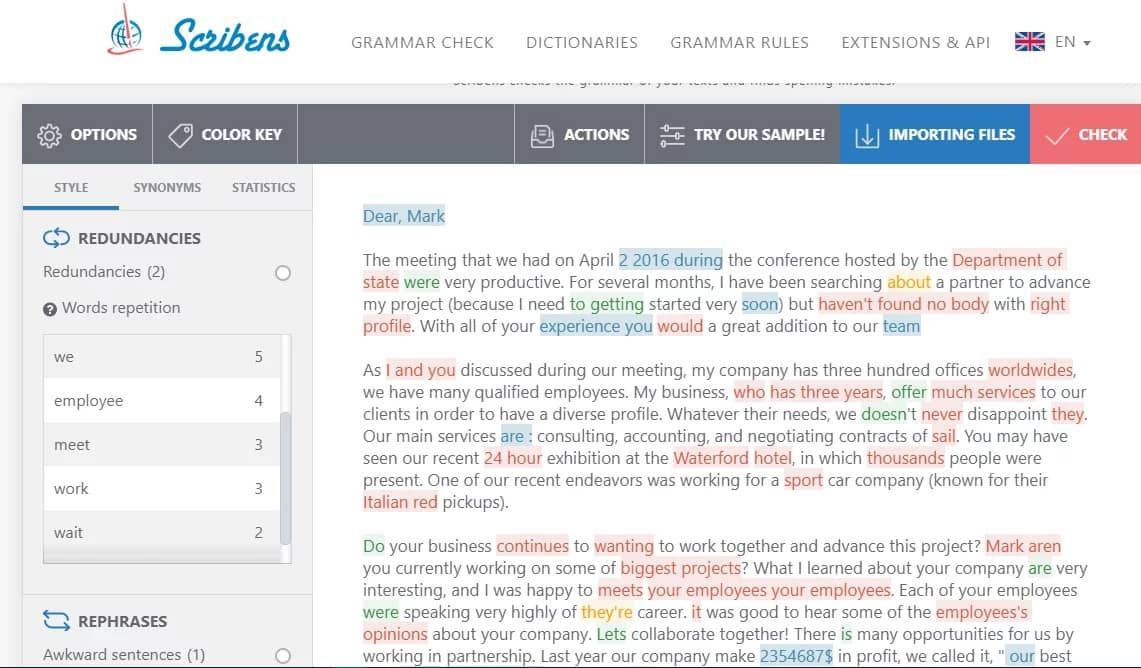 If you use Yoast SEO plugin, you might have seen the usage of passive voice alert under the Readability tab. A blog with too much passive voice scores low on readability tests, which further impacts SEO.
Hemingway does the job of pointing out the sentences, but Datayze is a great option to check (and quickly fix) the problem as it gives a detailed explanation of what you did wrong.
Free Content Writing Tools for SEO
Where do I start on this? SEO is the backbone of a great content. If you want your blog to rank high, you have to optimize it for the web. As a freelance writer, chances are that the client will provide you with keywords.
But, if you are trying to scale your business by providing full-fledged content writing services, you need to have an elementary knowledge of SEO. Learn how to write optimized blogs from my previous article: SEO for Bloggers|4 Actionable Tips for Better Search Rankings.
Big projects aren't just limited to keyword research. IT includes a lot of other things – link building, utm tracking, and such. Here are 3 tools that you can use at no cost –
This free tool from Neil Patel is a must-use. As a writer, you can gain enough insights about keywords and even read similar content that are well-ranked.
You can run in-depth competitor research. Sign in to add your website and get free analytics and keyword suggestions with this free SEO tool.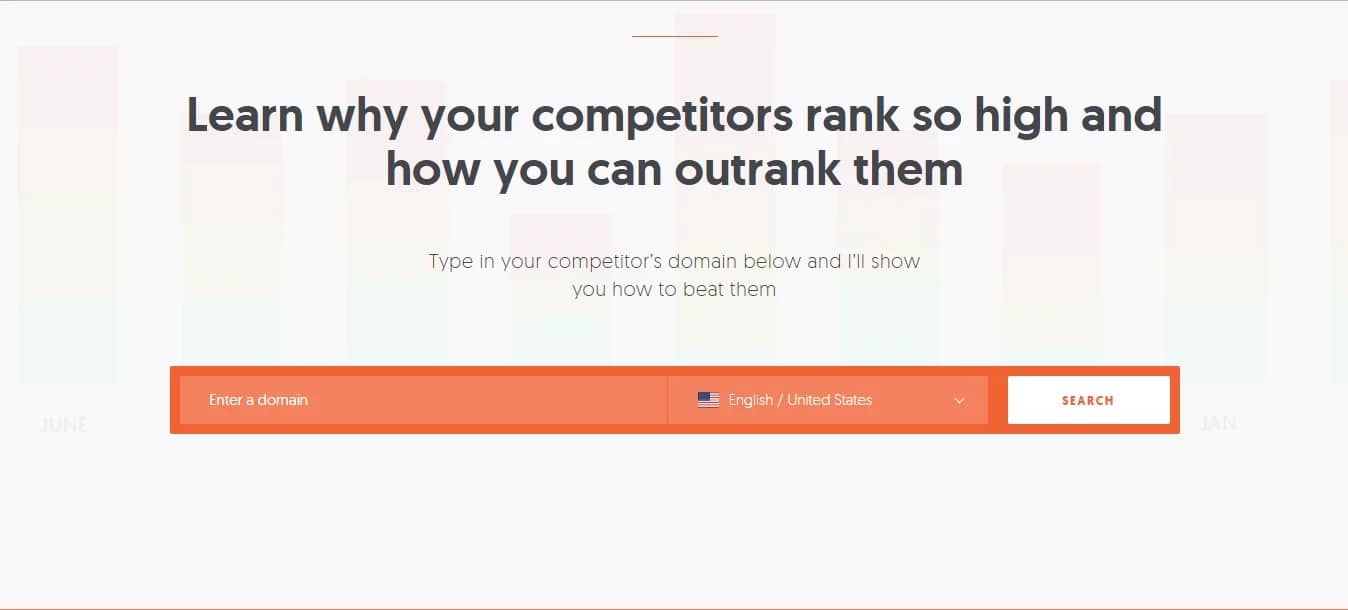 Are you looking to bid on a large project? Or, do you want to crawl a website for more details? In any case, this is one free software that you should definitely download.
The free version crawls up to 500 URLs and helps you analyze broken links, page titles and meta data, duplicate content, redirects, and much more. A great tool that you can use to build effective strategies.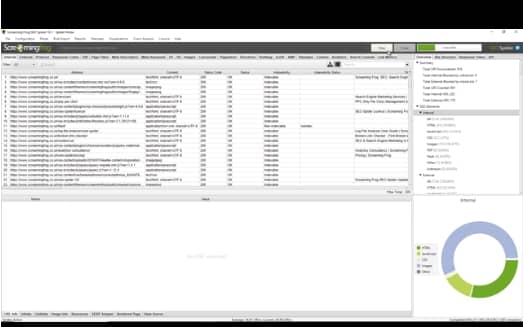 This is one of those handy Chrome extensions that you can use any time. It has seen some significant updates since its inception. With this extension, you can get metrics for any particular page or SERP results.
It also helps you to find, highlight, and differentiate keywords on a page by the link type (follow, no-follow, internal, external).
Content Writing Tools for Social and Promotion
You've completed your masterpiece. Now, you need to show it off to the world. What do you do?
Maybe share a post on Facebook, pin it on Pinterest, share it on some aggregating site like Scoop.it or share it as answers on Quora. But, does that bring enough referral traffic? And, to top it all, these entire process eats up a lot of time. Honestly, this is the part which needs to be automated.
If you use WordPress and the Jetpack extension, all of your new posts can be directly shared to multiple networks right when you click on Publish. In case you don't use these, here are 3 tools for you to leverage on –
This tool holds a special place in my armory (and, it's been 3 years that I'm using this for free). The FREE plan allows you to manage up to 3 social profiles at the same time. It also allows you to schedule 30 posts in advance.
It also allows you to generate fresh leads by hosting social contests and lets you integrate a wide range of apps.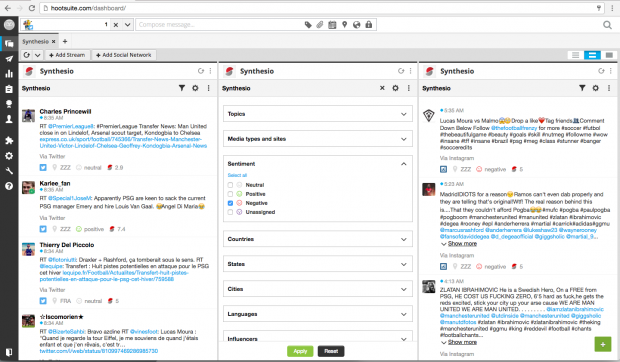 Share your blogs and articles with a widespread community using this tool (not FREE, but is one of the cheapest content writing tools). All you need to do is sign-up for an account and select what you wish to share – personal blogs or company. It is a spam free community and has quite an authority within the Blogosphere.
There are 3 plans to choose from. Considering the traffic you get on your content, I would say that the $25/mo plan will be more than enough for your needs.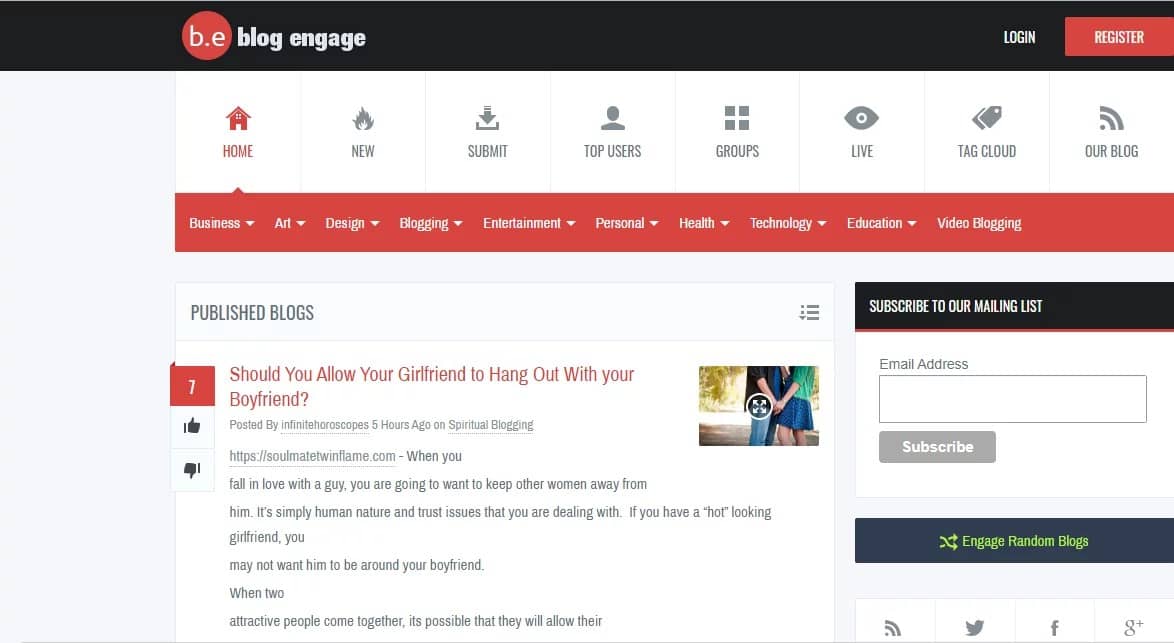 Reddit is one of the biggest communities worldwide. It enjoys a constant flow of targeted traffic that visit various groups within the website (also known as sub-reddits).
You can use the subs like r/blog which has 17.5m members. Just make sure you follow the rules or your post will get removed.
Content Writing Tools for Design
What's a blog without some good visual cues? Text-based content doesn't engage users as effectively as the visual elements. You can't be a writer and a designer at the same time (no shame in that). But, you can surely make use of some great drag-and-drop tools.
Well, Canva is my go-to platform for creating images and graphics for blogs, social media, Pinterest, and many other platforms. You may have been using this as well.
Here are 3 underrated content writing tools for design that will help you create amazing graphics easily –
If you love GIFs and can't find enough on Giphy or other platforms, LICEcap is a tool that you should definitely add to your toolkit. This free tool allows you to custom create GIFs.
All you need to do is take a screenshot and convert it to a GIF using this tool. It is a minimalistic and simple tool that also allows you to select the FPS (frames per second) rate as per your needs.
Need quick videos for your blog? Skip the Adobe tools and try this FREE Chrome extension that allows you to record, edit, and share up to 5 mins of screen at no cost.
The reason I love this tool is that it integrates easily with Drive and YouTube.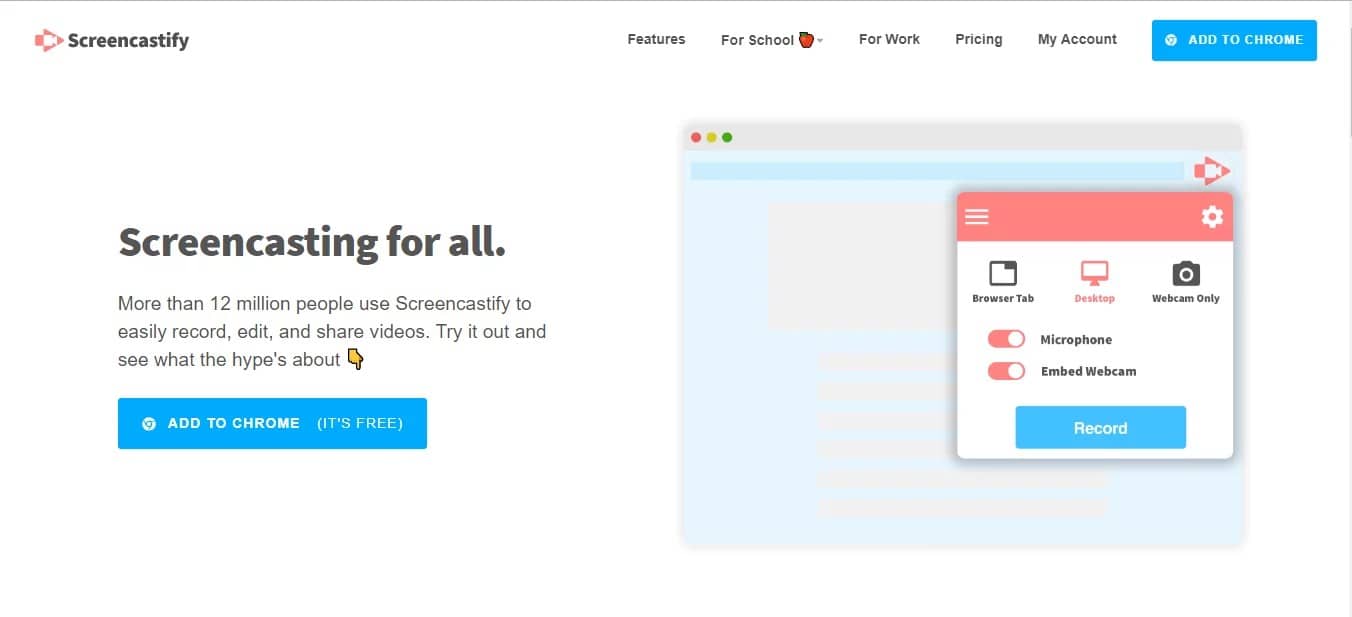 If you love infographics, Snappa is a tool that you should check out. With the FREE plan, you get 1,000,000+ HD graphics and photos. You also get 5000+ templates and 3 downloads per month.
Create a wide range of graphics for FB, Instagram, Blogs, eBooks, Email Headers, and much more.
Content Writing Tools for Trends and Inspiration
We all need some motivation to write. While Google Trends is the best place to view trends and search queries, you will also want to get in-depth details about content that is already working well.
One of the easiest ways is to subscribe to newsletters and notifications from acclaimed publishers in your niche (but that also means too many emails clogging your inbox).
Luckily for us writers, here are some amazing content writing tools for trends and inspiration –
This is a social network that shows you what's trending. You can also use this to curate quick lists that you can share on your blogs as well as social media.
A great tool for affiliate and listicle writers – use this tool to create lists and leverage on SEO.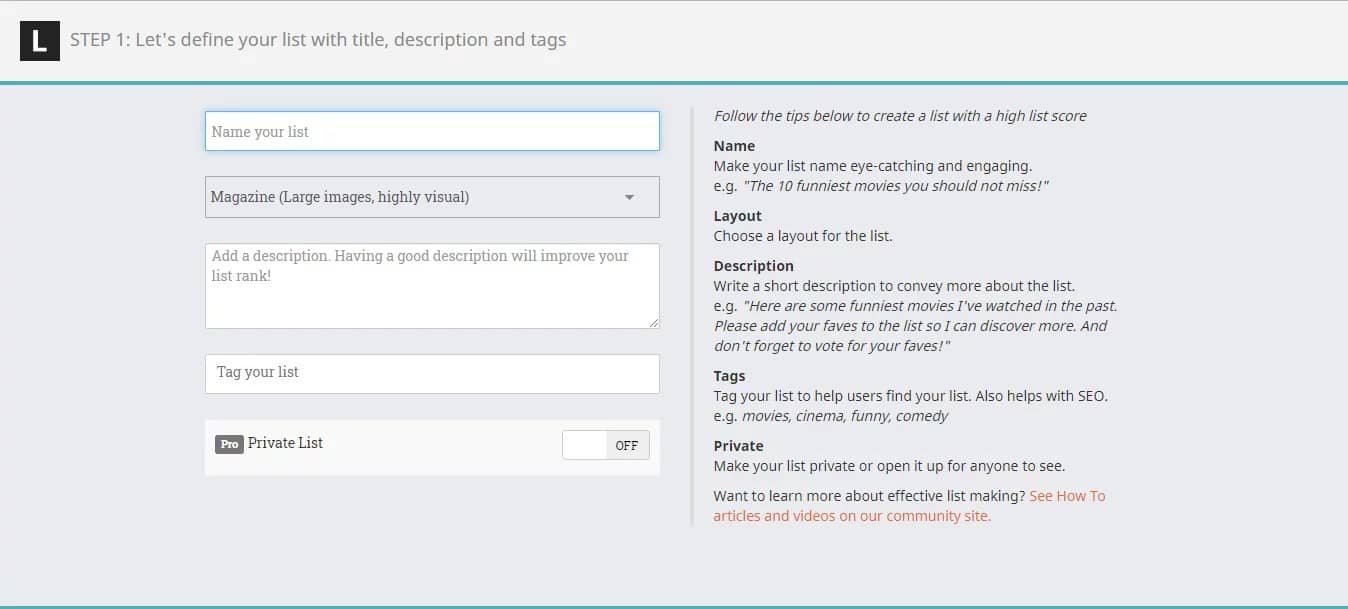 This tool provides content insights that will help you generate new ideas, create epic content, track their performance, as well as identify influencers. It is used by millions of marketers, and if you aren't one of them, you're missing out.
Sign-up for FREE and reveal mind-boggling details of which types of content are trending. PS* Use it with UberSuggest for best results.
Another great tool that I've been using ever since I started content writing. In addition to a website, Flipboard also has a mobile app that helps keeping abreast with trends on the go.
Select the niches that you're interested in, and get notified every time a new content is published for your preferred niches.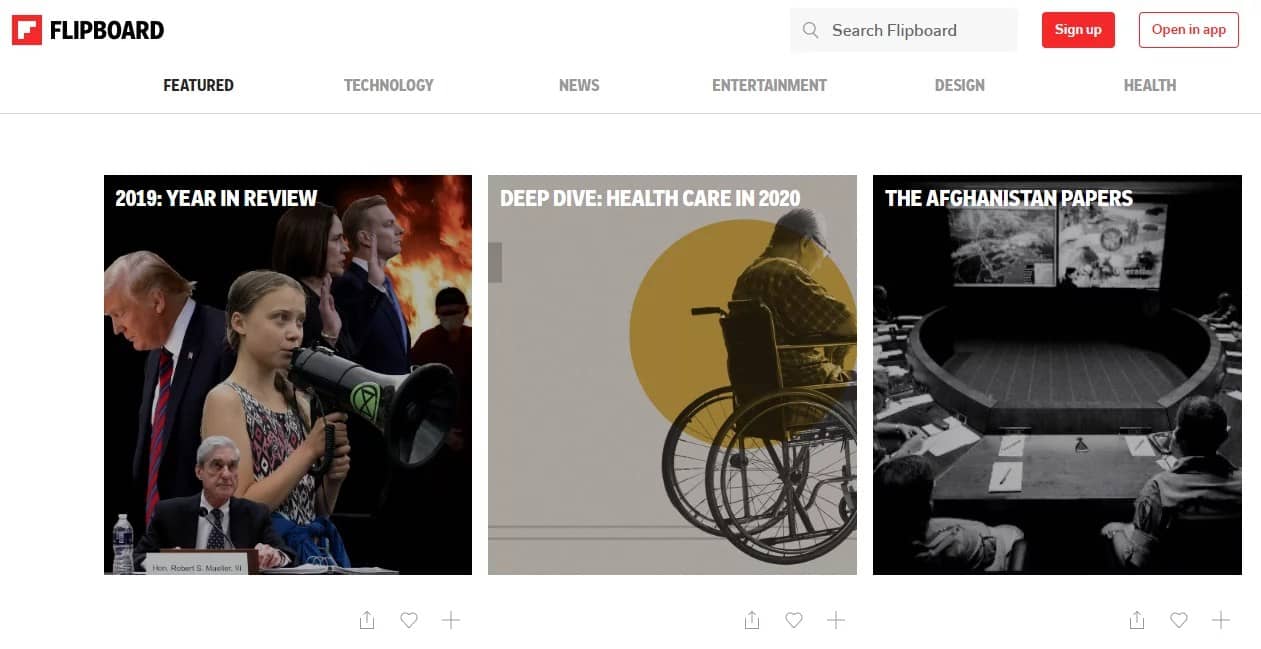 Summary
To wrap it up, I would like to quote the great Confucius – "Life is really simple, but we insist on making it complicated."
This stands true with freelance writers as well. There are so many tools out there to make your lives easier. So, why not use them? You will burn out sooner or later if you keep working hard and not smart.
I hope that the aforementioned content writing tools will help you take the stress out of your daily routine and help you become a better writer. Here is a quick recap of the tools –
HubSpot Blog Idea Generator.
Portent Content Idea Generator.
WebFx Blog Post Idea Generator.
Slick Write.
Scribens.
Datayze.
UberSuggest.
Screaming Frog.
MozBar
Hootsuite.
Blog Engage.
Reddit.
LICEcap.
Screencastify.
Snappa.
List.ly.
BuzzSumo.
Flipboard.
What are your favorite tools? Let me know in the comments and I'll make sure to try them out.
Happy Writing, folks!
Too Much Information? Download the Infographic on FREE Content Writing Tools.
I get it – this post is too long (and has an information overload). Thus, here is a downloadable infographic for easy reference. Just enter your email address and I will send it to your inbox.