There has been a massive increase in the number of people searching for "work from home jobs" on the Internet.
Here's what the numbers say:
You may have searched for the same.
Actually we all did!
What did we find?
Some ads and a few direct links to job listing websites. But did you find what you were looking for? If not, this guide will help you with everything you need to know to start working from home.
No, I won't be telling you about another 7 websites to make money online. Instead, I will tell you about legitimate full-time work from home jobs.
This guide will cover multiple aspects of work from home jobs, such as:
Understanding the basics
Employment opportunities (best industries, etc.)
Information about remote work-friendly companies/brands
Ways to upgrade your skills (free certifications and more)
How to find and apply for these jobs
And a lot more
If you are in a hurry, head over to my other blog: guide on finding remote jobs.
Understanding the Basics
Remember, work from home jobs aren't the same as freelance jobs. A lot of people keep pairing these terms frequently, but these terms do not mean the same thing. There are three broad categories that one needs to understand if they wish to make an informed decision. These include: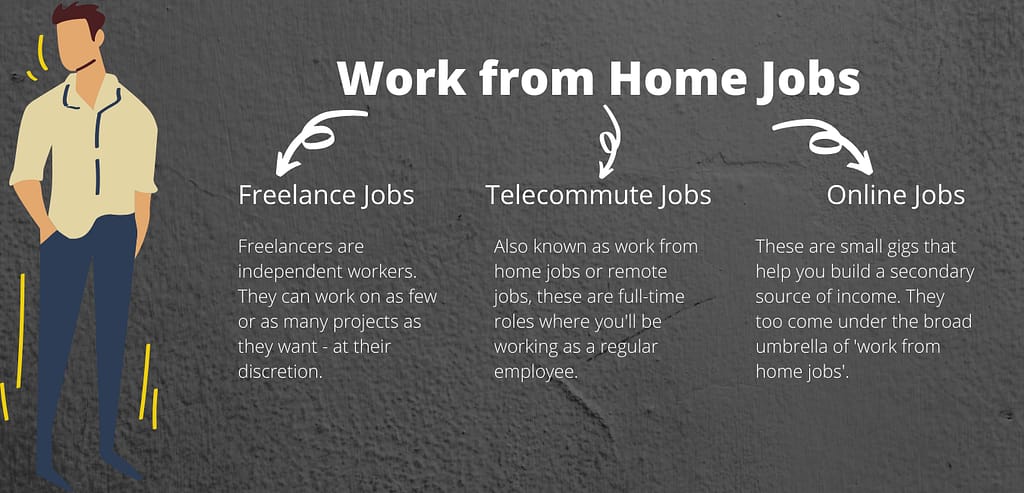 Freelance Jobs
In general, freelancers are independent workers. They can work on as few or as many projects as they want – at their discretion. There are different types of freelancers, each catering to one or more industries. Freelancers usually work from the comfort of their homes while some travel places and work (Digital Nomads).
Telecommute Commute
Also known as work from home jobs or remote jobs, these are full-time roles where you'll be working as a regular employee. The only difference is that you have the freedom to work from anywhere in the world. You don't need to be physically present in the office to work, but you'll be eligible for employee benefits.
Online Jobs
These are small gigs that help you build a secondary source of income. They too come under the broad umbrella of 'work from home jobs'. They don't pay much and most of the work is task based. You can pick up as much work as you want. Usually, this type of work can be done using mobile phones as well.
So how do you find these telecommute jobs?
Unlike recent times, employees are more open to hiring resources across the globe. In fact, work from home jobs is a win-win situation for both the employer and the employee. Employers are able to lower their organizational costs while boosting productivity. Employees, on the other hand, enjoy benefits like flexibility and commute-free work.
These days a lot of companies, both domestic and international, are constantly hiring eligible candidates for a wide range of work from home jobs. The top fields to get started as a remote employee include Information Technology (IT), Marketing & Sales, Customer Service, Project Management, Virtual Assistant (VA), Writing, and Online Teaching & Training. Other industries include Data Entry, Transcription, Proofreading jobs, and more.
If you plan to work effectively and successfully from home, you will need to make sure that you have the following in place:
Technology – You need to have a decent internet connection, a PC or a laptop, and other gadgets/devices that are needed for your role. For instance, if you want to work as a VA or a Customer Service Representative, you may need a quality headset.
Workspace – To work properly, you will need a designated workplace. If you don't have a dedicated space, just make sure that the place where you set up your work station is quiet, private, and free of distractions.
Knowledge of Tools and Apps – Working from home means that there won't be any physical presence. You have to be tech-savvy to quickly learn and adapt. Most organizations use remote tools like Asana, Slack, Trello, Google Drive, Microsoft Teams, etc. to communicate and collaborate with their employees. Hence, before you start applying, make sure that you have at least some elementary knowledge of how these tools work.
Check out my list of 21 tools that remote-based companies use.
PS: I won't be talking about the skills you need to get a remote job. You need the same skills as that of a regular 9-6 job. Time management, responsibility, etc. – you know the drill!
Highest-Paying Work from Home Jobs
To be honest, there are a lot of roles, specializations, and sub-specializations that you can go for. From data entry to project management – employers are hiring consistently.
And each pays differently.
Your income is also dependent on your demographics, experience, and performance. For instance, according to Glassdoor, the national average hourly salary for a Work From Home job is at least $12. Hourly payments can go as high as $50, even more depending on the industry you choose.
With that being said, here are some high-paying work from career options that you should consider (especially if you're just starting):
Digital Marketing
Digital Marketing is one of the most in-demand skills. This is the right time to get into this industry as there are thousands of companies looking to grow their online presence. To cater to companies, thousands of digital marketing agencies came into existence. These agencies/companies are always on the lookout for creative professionals.
As per the BLA (Bureau of Labor Statistics, USA), the job outlook for this industry is projected to grow at 6% between 2019 – 2029. This is the fastest growth as the average growth rate for all other occupations is projected at 4%. Official data from Indeed states that the average income of a digital marketing professional is $58k+ per year.
There are tons of courses and guides out there to get started. You can also join professional courses from Udemy, Linda, and other institutes and earn certificates to showcase your skills. Luckily, you can also learn a lot from the free certification courses offered by Google Academy, HubSpot, and other similar industry leaders.
Online Teaching/Training & Consulting
This is another popular and well-paying industry. Financial consulting, legal consulting, career counseling, online training, teaching – there's a lot of sub-specializations in this industry. If you're a native English speaker, you can earn a handsome salary just by helping young students speak and learn the language.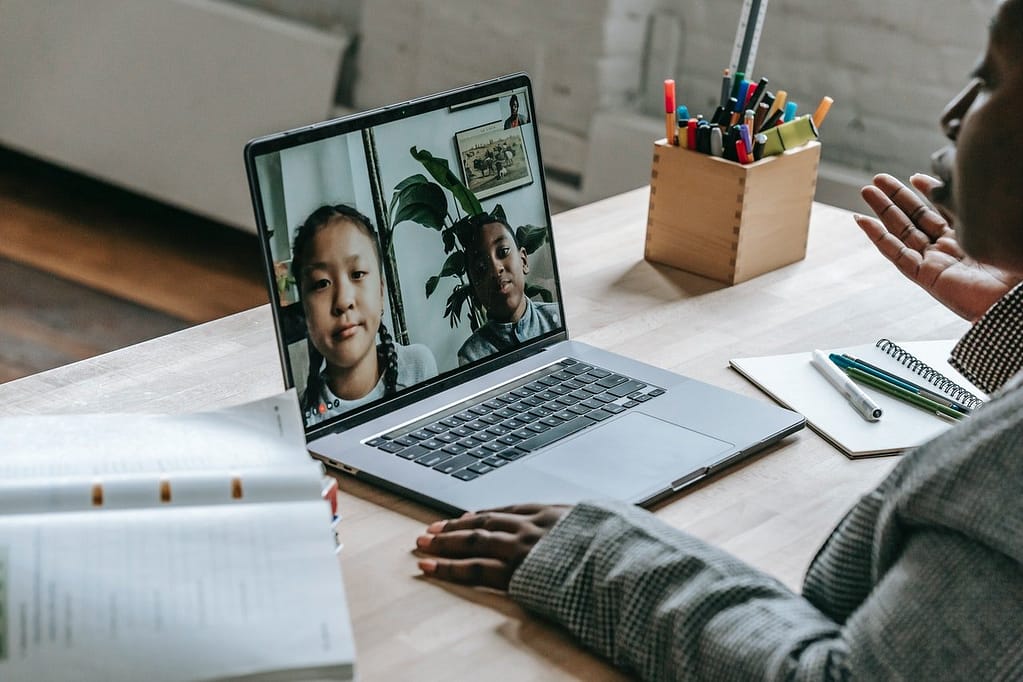 According to Glassdoor, online tutors make anything between $14k – $42k+ per year. If you wish to make it big in this industry, one or more certifications in your preferred area will help a lot. You can look for relevant professional programs and get certified to boost your credentials. Websites like Class Central, Alison, Future Learn, etc. offer top-rated teacher training courses to help you advance in this industry.
It isn't just limited to teaching jobs. If you possess relevant knowledge and experience, you can start your own online business by hosting virtual sessions and webinars. You can also apply for full-time remote coaching roles with established companies.
Programming/Coding & Development
If you are from a technical background or if you are skilled in coding, programming, app/web development, this industry pays a lot. If you don't know how to code, you can find thousands of free resources and tutorials to get started.
These jobs are popular all over the world and almost every company hires skilled professionals for the roles. A quick search on Indeed and Glassdoor will give you a detailed breakdown of the average earnings by state and country. This is one industry that hires remotely…almost regularly!
As per the data from BLS, the median salary for programmers in 2019 was around $41 per hour. There are many sub-specializations that you can opt for. Usually a bachelors degree is mandatory to get started in this industry. If you rack up a few professional certificates, it gets rather easy to get hired.
Management
Management jobs vary a lot. It can be about managing people, processes, finance, or all of them. However, it isn't an easy role. You will need to build a roadmap and achieve one milestone at a time to ultimately reach it.
If you have experience (and are switching roles), chances are you'll find a lot of organizations willing to pay top-dollar to get you onboard. But if you are just getting started, you'll have to pursue the right degree, train, and prepare.
Project Management, Product Management, and Program Management are some of the highest-paying work from home roles. Usually, salaries for these roles start at six figures, hence you can rest assured that your hard work will pay off.
Data Analytics/Research
Love numbers? If yes, this is the industry that you have been looking for all this time. Data analysts are responsible for accumulating and analyzing bulk data to come up with insights and suggestions that can help an organization grow.
To get your foot in the door, you'll need at least a Bachelors degree in analytics, business, technology, or in any other related field. You will also need to have decent skills (and experience) with SQL, SAS, Tableau, and/or Python.
Data analytics is one of the hottest hiring markets in 2021, thanks to the digital boom. There are lots of online courses and institutes to help you gain the required knowledge and expertise needed for this role. According to Indeed, the average salary for this role is around $75,180 per year plus additional benefits.
Customer Service
The customer service industry has been around for a really long time. It is one of the major industries that hire employees for work from home jobs. Salaries can range between $9 – $20+ per hour.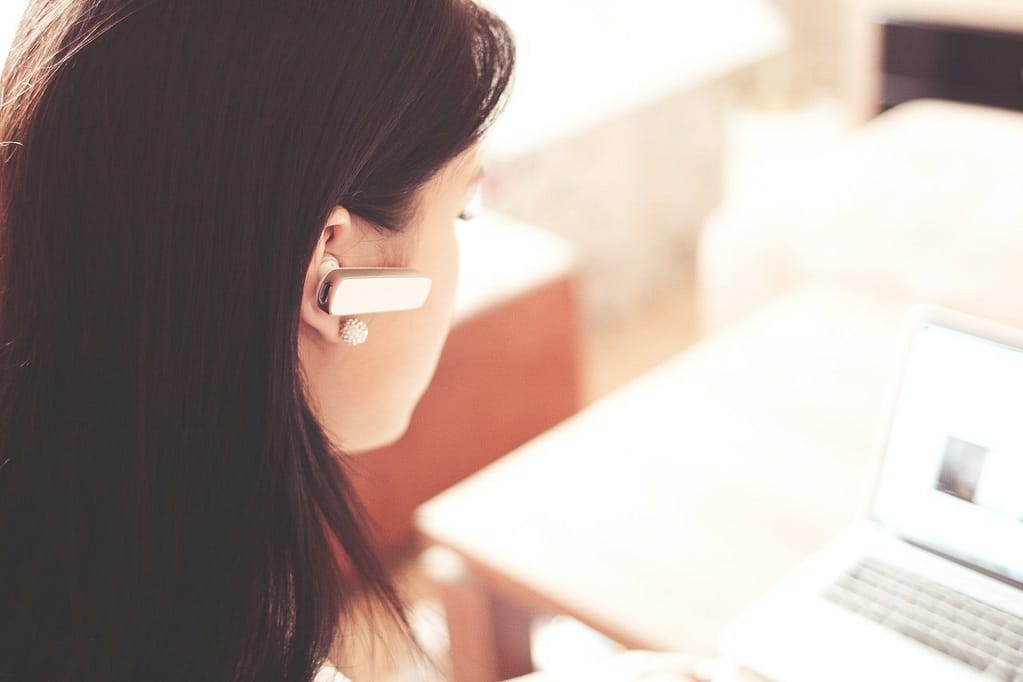 In an entry-level role, this industry is less competitive and is in high-demand as compared to other corporate-level jobs. If you are good at communicating and like helping people, you can easily get a remote customer service job.
To get started, all you need is at least a high-school diploma. However, any additional certificate will help you to earn a better salary. You can find a lot of remote customer service roles being listed on platforms like Indeed, Glassdoor, Angellist, and more.
Other than these roles, you can also try and apply for the following work from home jobs:
Content Writer – Average base pay of $25-$30 per hour
Medical Transcriptionist – Average base pay of $11-$20 per hour
Graphic Design – Average base pay of $25-$35 per hour
Virtual Assistant – Average base pay of $10-$30 per hour
Interpreter/Translator – Average base pay of $15-$25 per hour
Social Media Manager – Average base pay of $15-$30 per hour
Data Entry Specialist – Average base pay of $10-$20 per hour
Companies That Hire for Work from Home Jobs
A couple of years back, there were just a few companies willing to hire remote workers. But with COVID-19 disrupting the normal way of life, more and more organizations are actively hiring for work from home roles.
Brands like Amazon, Clevertech, Toptal LLC, Hotjar, Help Scout, Uscreen, Github, Toggl, Zapier, etc. are consistently hiring. In fact, there are over 2500 companies across industries that hire remote workers.
Find the list of companies here:
In addition to these direct listings, you can also check the work from home job listings on websites like Indeed, Glassdoor, Monster, Angellist, etc.
Finding and Applying for Work from Home Jobs
It is also a good idea to run Google searches using keywords like "work at home", "telecommute", and "remote jobs" to find and apply for relevant jobs.
Here are four tried-and-tested tips to help you find your first work from home job:
Use Google and other search engines – Dedicate time to research. Scour the internet to find relevant job listings. You should set-up alerts for certain keywords to save time. This way, Google will aggregate the relevant listings and send them over an email.
Visit remote job sites – Other than Google searches, there are numerous remote job sites like remote.co, weworkremotely.com, remote.io, FlexJobs, Pangian, Virtual Vocations, Skip The Drive, Working Nomads, Jobspresso, etc. that can help you find remote jobs quickly and easily.
Stay prepared to apply online – Make sure you have your resume and cover letter ready to upload. Depending on the role you are applying for, some employers may also need you to furnish additional documents like a portfolio, references, etc. Note that similar job listings will be available on multiple sites, so make sure you aren't re-applying for the same role multiple times.
Prepare for remote interviews – If your resume gets selected, you'll be asked to join a remote interview. This is no different than a F2F interview, with the only exception being the fact that you will be interviewed remotely via Skype, Hangouts, Zoom, or any other similar platform. Some interviews may also require you to undergo additional tests for listening, comprehension, etc. Just make sure that you have a working internet connection, headphones, and privacy.
Building Your Resume for Work from Home Jobs
Remote hiring doesn't work the same way as conventional hiring. This means that your resume for work from home jobs has to be different than your traditional resume.
Other than the technical skills that are a must for the core role you wish to apply for, your resume for remote jobs should also showcase general skills. General skills, also known as flexible skills, help let the employer understand that you'll be a valuable addition to their team.
Start by choosing the right resume format. There are a variety of different ways to format your resume. One of the first choices you will make is the type of resume you are going to write: chronological, functional, or hybrid.
Each of these resume styles is useful to different individuals who have different experiences and goals. When making particular formatting choices, such as margin size or font type, the aim is to create a document that helps employers to easily see why you're a good choice for a job.
Here are some tips to help you create the right resume for work from home roles:
Build your resume according to the job description
Update your LinkedIn profile
Highlight your personal value proposition
Place keywords strategically across your resume's content
Keep an eye on the length of your resume (don't drag it unnecessarily)
Always include a cover letter
Proofread before you send out the application
Need help writing a resume and a cover letter?
Check out my detailed guide on creating a resume for remote jobs.
Tips for Avoiding Work from Home Jobs Scams
As you are already aware, the internet is full of scammers. In fact, there are more work from home job scams than there are actual work from home job listings on the internet. Hence, you need to be extremely cautious when it comes to searching, evaluating, and applying for any work from home roles.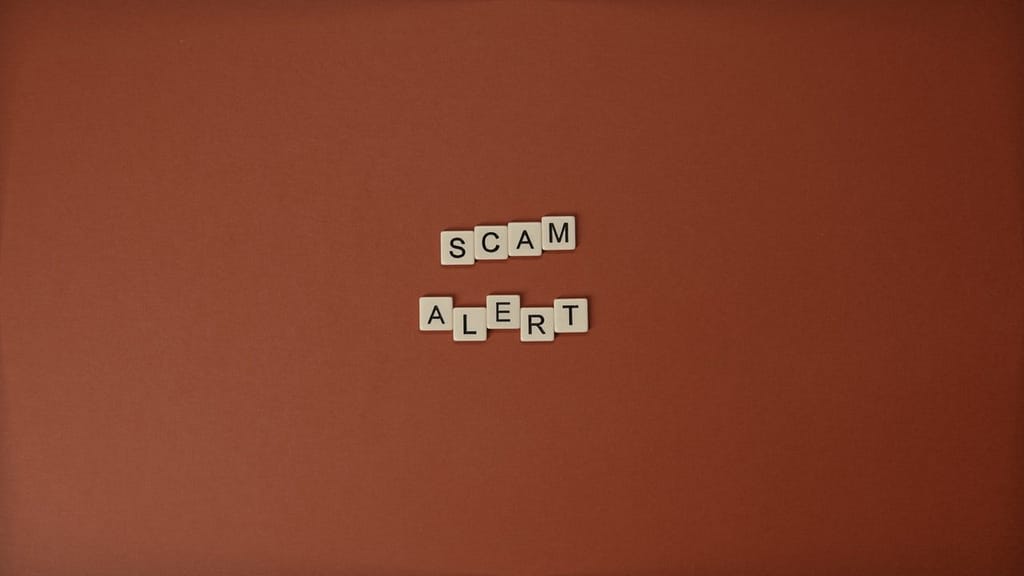 It is in your best interest to research the role, the company, and other relevant details before applying. Doing this will ensure that you don't get scammed and waste your time.
Here are some important things to consider before you start hunting for work from home jobs:
Not all good-looking offers are true – if you find a job listing for some role that pays way more than the average rate, consider it carefully. These are generally click-baits and will help you with nothing.
Learn the difference – as mentioned previously, work from home jobs cover freelance and part-time gigs as well. Don't fall for MLM, affiliate marketing, reselling, or other similar jobs. What you need to look for is full-time remote/telecommute jobs that hire on the basis of skills and experience.
Never pay for a job – genuine employers/recruiters don't charge money to hire you. Any listing that asks for money is a legit scam, except of course the paid memberships on remote job sites like Flex Jobs, Pangian, etc.
Always do your research – when you find a role that suits your expertise, make sure to run a background check on the company. Check for Better Business Bureau and Trust Pilot listings and reviews. Then check out the company details on Glassdoor, LinkedIn, and other social media platforms. Learn what existing employees are saying about the company and then make a final decision.
Understanding the laws – If you wish to work remotely, there may be certain country-specific guidelines that you must be aware of. From work permits to taxation, there's a lot that needs to be taken care of. Educate yourself on these things to prevent unwanted problems in the future.
Read, re-read, and read again – Read the job description thoroughly, multiple times if needed. You must be clear about what the employer needs from you and how you'll get paid. Check if you'll be getting a fixed salary or if you'll be paid just the commission. Review hardware, software, and the equipment you'll need for this role. Once you are sure that you meet everything, you are good to apply for the role.
Certifications to Help You Get Hired for Legitimate Work from Home Jobs
From free certifications and tutorials to paid courses, there is nothing that you can't find online. In today's competitive world, getting the right pay is all about building credibility.
If you are just starting your career (or switching careers midway), getting a certification validates that you have the required knowledge to perform a certain task. On the other hand, it helps employers understand how you can add value to the organization. It helps employers differentiate your job application from other professionals applying for the same role.
Still hesitant to get certified?
Here are five major benefits of professional certifications:
Helps you gain a competitive advantage
You'll be able to increase your earnings limit with legitimate professional certifications
Helps expand your knowledge and skills
Builds professional credibility, thus helping you stand out from a pool of professionals
Offers you a chance to build a professional network which in turn opens a world of new possibilities
Looking for a professional certification that's right for you?
Here's a quick list of the most in-demand programs:
Data Science – Courses start as low as $19.99
Digital Marketing – Courses start as low as $19.99
Virtual Assistant – Courses start as low as $19.99
Project Management Essentials- Courses start as low as $149.99
Social Media Marketing – Courses start as low as $19.99
Customer Service – Courses start as low as $24.99
Cloud Computing – Courses start as low as $199.99
In addition to these paid courses, there are a lot of free online certifications and courses that you can choose from. These include courses from:
HubSpot Academy
Google Digital Garage
Free courses by Stanford University (available on Coursera)
LinkedIn Learning
Free certifications from Digital Defynd
Alison
Free coding courses on Codecademy, Datacamp, edX, and more.
Final Thoughts
Finding legitimate work from home jobs is easier now, mainly because more and more companies are shifting towards remote models. Right now, there are thousands of work from home jobs up for grabs; you just need to know where to look.
Job listing websites, remote-only boards, and websites of staffing agencies and recruiters are some of the best places to start looking for jobs. However, make sure that you are able to differentiate scams from legitimate postings.
I hope that this detailed guide on work from home jobs will help you better navigate the internet. Just make sure to upgrade your skills consistently so that you stay relevant to what's in demand. Browse through free courses and keep learning.
FAQs
What are the best work from home jobs?

Virtual assistants, data analysts, programming and development, customer service, digital marketing, and graphic design are some of the best work from home jobs right now.

How can I get work from home jobs?

Look around for job listing websites, remote-only guides, and online marketplaces to find legitimate work from home jobs.

Which companies hire for work from home jobs?

Amazon, Toptal, Appen, Uscreen, Github etc. are some famous companies that hire remote employees.

Are work from home jobs legitimate?

There are a lot of job listings on the internet. Some are scams and some are legitimate. You need to keep an eye out for the tell-tale signs to find genuine work from home jobs.